3 Things Your Dealership Can Control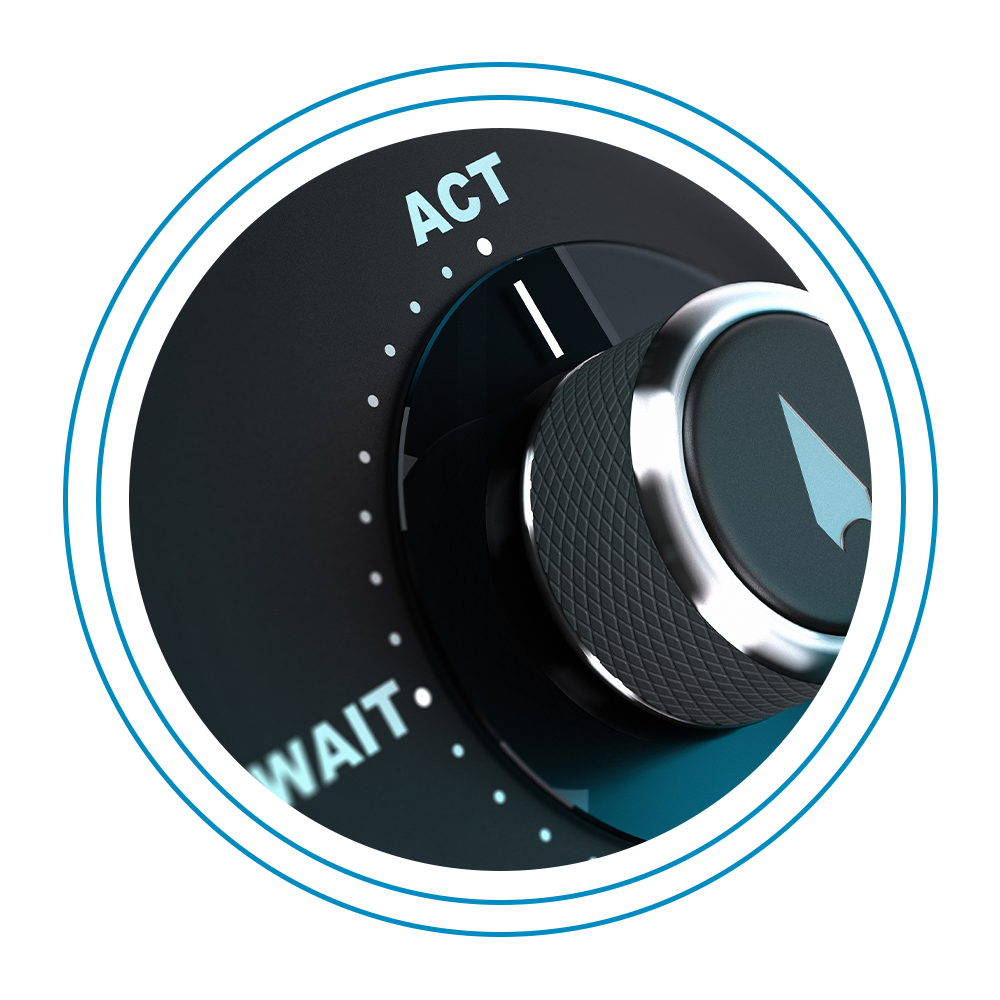 Throw away the Magic 8 balls, the much hoped for return to stable supply to meet consumer vehicle demand continues to elude us. But that does not mean your dealership is at the mercy of the market.
Each week, you're flooded with headlines and reports from OEMs regarding the factors you can't control: production lines being idled due to continued shortages of micro-chips, COVID upticks in Southeast Asia causing temporary plant shutdowns, overall supply chain backlogs for parts, labor shortages, etc. You also know that automotive is resilient and has been for decades because dealers like you, focus on what you can control.
As you lean into the 4th quarter, consider these three things you can control while reinforcing a customer experience which delivers results today and positions you well as the industry continues to evolve.
1. Proactively shape the perception of your customer base.
In late spring 2020, your dealership made significant shifts to reinforce to your customers that you had their best interest in mind. This includes putting your safety procedures on your website, offering at-home drop-off for service, and introducing tools to do more of the purchase at home. Today's market requires this same concept, albeit some different tactics.
Proactively let customers know that you can be their go-to partner to find and source the vehicle they want. Hopefully, you're already promoting your ability to order their desired new vehicle and get it in the production queue. But what about those who want something now and are shifting to the pre-owned market?
A large portion of your long-term and repeat customers likely don't think of your dealership as a used vehicle resource. If an existing customer cannot find what they want on your website, your customer is likely to move on. Instead, add messaging to your website and marketing which not only lets them know they can order new vehicles from you, but you can help them find the used vehicle they want. After all, it is more efficient and effective for you to spend your time and money sourcing vehicles for people you know and deepening customer relationships.
2. Prioritize customer experience by engaging with consumers as an advisor and guide.
Automotive has long been a business focused on turning a high volume of transactions. Consumers and dealers became conditioned to offering high incentives and garnering low gross to turn cars as quickly as possible. In this market, marked by continued inventory challenges, the pendulum has literally swung in the other direction. Inventory is in short supply. Demand (although dropping off slightly in the early fall) remains strong. As a dealer, you naturally respond to the imbalance of supply and demand by maximizing gross on every vehicle. Consumers experience these market dynamics differently and your dealership has the power to be a hero or zero in how you engage with them now.
How? Let building trust and providing transparency frame how you engage with consumers. Position your team as advisors and guides. Although the current supply and demand dynamics feel matter of fact to your team, consumers only know what they read or hear. And unlike your team who has been facing the reality on a daily basis for weeks or months, your team should anticipate consumers to experience sticker shock and respond accordingly.
Train your staff to then inform consumers about what is happening in the market to command higher prices, help them locate the new or used vehicle they want, and guide them through options. Let's be honest, you are going to sell that vehicle anyway, likely at the higher price this market makes possible. Small investments of time and empathy now position you for long-game dividends.
For today's consumer, trust and transparency are no longer a nice to have, as we addressed in previous articles. This is an opportunity for you and your team to "wow" a consumer and position your dealership to be their partner for their next service appointment, vehicle purchase and friend or family referral.
3. Strategically optimize, shift and/or reduce your marketing spend.
Let's be clear. I am not saying to go dark and stop marketing. If you do, your pipeline will suffer. (Haven't we seen how cutting off the pipeline of micro-chips has been a contributing factor to current inventory challenges, albeit more for some OEMs, than others). What I AM saying, is look at your marketing strategies and evaluate their effectiveness in light of what today's reality demands.
Optimize your marketing by first knowing what is and is not performing in today's climate. At Client Command®, we regularly review Google Analytics with or for our partners to take appropriate action. Some of that action is messaging. As mentioned before, when engaging your customer base, you should continue to optimize your messaging to promote your used vehicles or to acquire inventory from consumers in the purchase funnel.
Shift from anonymous, vehicle-based marketing to individualized, person-based marketing. The obvious choice is to leverage first-party data and market to those in your DMS. For those customers unknown to you, shift your marketing to data-driven solutions which identify shoppers first and deploy marketing based on the shopper, not the vehicle.
Reduce your marketing spend on strategies which are less relevant when you have little inventory. Those who focus on serving specific vehicles or VDPs are an unnecessary cost in this market. Client Command's data shows the average time from first touch to purchase has increased 35% since April. Reconsider your spend on 3rd party classifieds and SEM while using your marketing dollars on shoppers entering the market and those who are "waiting it out."
Bear Bryant (the other famed University of Alabama head football coach) once said, "Winning isn't imperative, but getting tougher in the 4th quarter is." Like a great coach who recognizes significant shifts in the game and responds by adding and subtracting plays from the playbook, your dealership has been doing just that over the past 24 months. This 4th quarter of 2021 appears to be positioning our industry to get tougher. Let's dig in together and position our dealerships to win with customers now and over the long haul.
Schedule a demo today.
Give us 15 minutes of your time and we will show you how to engage with real shoppers as soon as they enter the market.
See firsthand:
How many people are actively shopping for a vehicle or looking to schedule service right now

How to reach them with highly efficient 1:1 marketing

How to drive more sales in less time with 27:1 ROI