3 Truths About Omni-Channel Marketing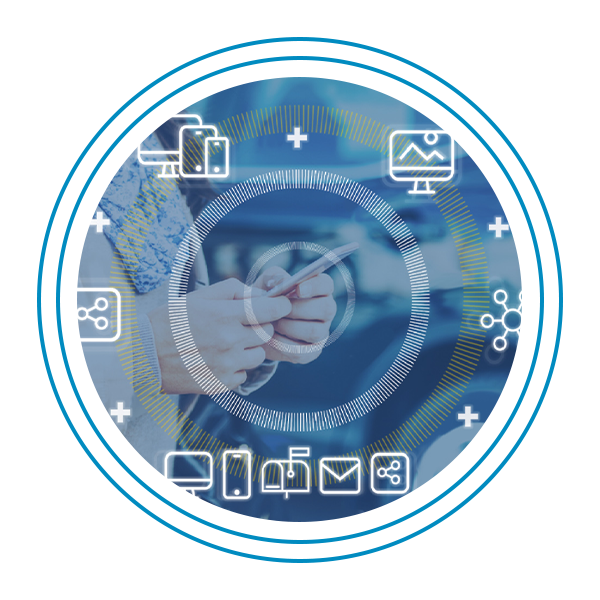 It's no secret. One to one marketing is the standard for winning with today's shopper.
Living in a state of hyper connectivity, today's shoppers move across their various connected devices looking for a seamless experience. Yet, when it comes to omni-channel, cross-device marketing, the expectations of today's shoppers are way ahead of most marketers' capabilities, specifically in automotive.
Dealers are gradually moving away from mass marketing. They know winning with today's shopper means they can no longer "push" their message on consumers in siloed channels. Dealers want to move towards personalized, relevant 1:1 communication with consumers across channels and across a consumer's many devices. However, in my conversations with dealers, there seems to be a lack of clarity about what omni-channel marketing is and the impact it can have on their current and future business.
As dealers continue to look for the most effective and efficient strategies to engage shoppers and drive sales, they must understand three truths about what omni-channel marketing is, what it is not and the value it offers to current and future business.
1. Omni-Channel is not synonymous with multi-channel.
If you listen closely, many dealers use the terms omni-channel and multichannel interchangeably. While omni-channel marketing is a multichannel approach, it is not the same as multichannel marketing.
The biggest difference? Multichannel marketing focuses on
getting your message out via the maximum number of channels for the most customer engagements. Whereas, omni-channel marketing puts the shopper in the center of marketing efforts to connect every interaction into one holistic experience.
As the number of channels has increased, many dealers have spent more money to invest in every available channel to connect with potential car shoppers. That's more of a multichannel approach. An omni-channel approach involves using data to understand who is in market, what devices and channels they are using in their journey and delivering messages to those devices that make their experience
simpler. It's about investing your dollars in quality engagements with an actual shopper.
Why does that matter? In this hyper-connected world, where customer experience drives revenue and loyalty, we must be actively shifting our marketing approach to deliver the experience that turns shoppers into buyers.
2. Omni-channel marketing is more than advertising.
Omni-channel represents a significant shift to providing a seamless experience, regardless of how a consumer engages with a company – be it a physical store, with a sales or service rep, on an online website or mobile app, through a catalog, or through social media. Advertising is an important component of an overall marketing strategy – but it's not the only component. With omni-channel marketing, it is essential to extend and connect all activities you do to promote and communicate the value of your product, service or brand across all channels to the customer so that each piece of their experience is consistent and complementary. A true omni-channel experience doesn't stop with advertising.
In automotive, this is especially true because unlike other industries, final sale will most likely happen at a dealership. Yes, there is a contingent of shoppers desiring to make the entire purchase online, but nearly 90% want to complete their purchase at the dealership.  As competition for shoppers grows, it is imperative to evaluate your entire dealership and your dealership website for opportunities to enhance a customer experience.
I encourage dealers to start with an omni-channel approach to advertising and carry it through to every other touchpoint within their dealership. Specifically, I see dealers who miss opportunities to leverage the data that powers 1:1 omni-channel advertising and drive it through to their showrooms, BDC calls and sales teams.
Over the past few years, I have worked with hundreds of dealers to help train and equip sales teams to infuse holistic customer experience into their outgoing calls and in-dealership interactions. One Buick GMC dealership in Kansas City took this omni-channel approach in early 2018 to drive an increase in their number of units sold. In a year where the industry plateaued, this dealership grew 63% year over year. In 2019, they are using an omni-channel approach to drive profit and catapulted their revenue in March.
That brings me to truth #3.
3. Omni-channel marketing positively impacts dealer revenue and profit.
When profits decreased on vehicles sold, many dealers pushed to make up the difference by selling more cars. However, today's market reminds us that supply and demand do not always work in a dealer's favor. Today's reality challenges dealers to press into omni-channel strategies and heighten their intentional efforts to target in market shoppers and provide the quality of experience that delivers a sale.
Research has shown that companies with extremely strong omni-channel customer engagement see a 9.5% year-over-year increase in annual revenue. That's 3 times more than weak omni-channel companies. 
Too often we read stats from the broader perspective and question its application to our industry. I'm working with a dealer right now who is averaging $600 more per vehicle from sales generated by omni-channel marketing than its digital and traditional multi-channel marketing solutions. Routinely, I talk to dealers who are seeing higher gross profit from the sales leveraging an omni-channel approach.
So, what's a dealer to do?
1. Take a data-driven approach. Evaluate your vendor partners. Does their martech have the ability to connect customer data across channels? Do they have access to real-time online data that makes omni-channel marketing possible? If so, do they leverage the data for true omni-channel experiences? If you do not have a partner who is able to answer yes or even maybe to these three questions, it's time you start shopping.
2. Test drive your dealership as a shopper. It's been reported that 75 percent of companies believe they're customer-centric, but only 30 percent of consumers agree.  Take a step back and evaluate your dealership like an actual shopper. What barriers do you encounter that negatively impact your customer experience? Does your online inventory accurately match what is available when you arrive? Is it easy to schedule an appointment or schedule service?
3. Break down the silos. As car shopping and researching continues to shift firmly online, it is imperative that your customer-facing team members are equipped and incentivized to facilitate a holistic experience. Equip BDC reps with the messages, o ers and incentives being delivered in your advertising. Consider finding opportunities to align payment plans for BDC and sales team members with customer experience metrics.
If you are wondering if this is really necessary, omni-channel strategies would have seemed illogical even ten years ago. Now, it is the expectation of the shopper to not only have an omni-channel experience online, but throughout their entire shopping journey. If you take a look at your own life and the expectations for brands who earn your business, and repeat business, you will see that the paradigm has already shifted. The good news is, you are not too late to start investing in the omni-channel experience. Find a partner offering an omni-channel solution, align your team and create a holistic shopping experience for your consumers. Here's to your dealership being on the front end of omni-channel marketing.
1 Cox Automotive, 2018 Car Buyer Journey Study
2 https://www.digitalcommerce360.com/internet-retailer/
3 https://www.capgemini.com/resources/the-disconnected-customer-what-digital-customer-experience-leaders-teach-us-about/
Schedule a demo today.
Give us 15 minutes of your time and we will show you how to engage with real shoppers as soon as they enter the market.
See firsthand:
How many people are actively shopping for a vehicle or looking to schedule service right now

How to reach them with highly efficient 1:1 marketing

How to drive more sales in less time with 27:1 ROI