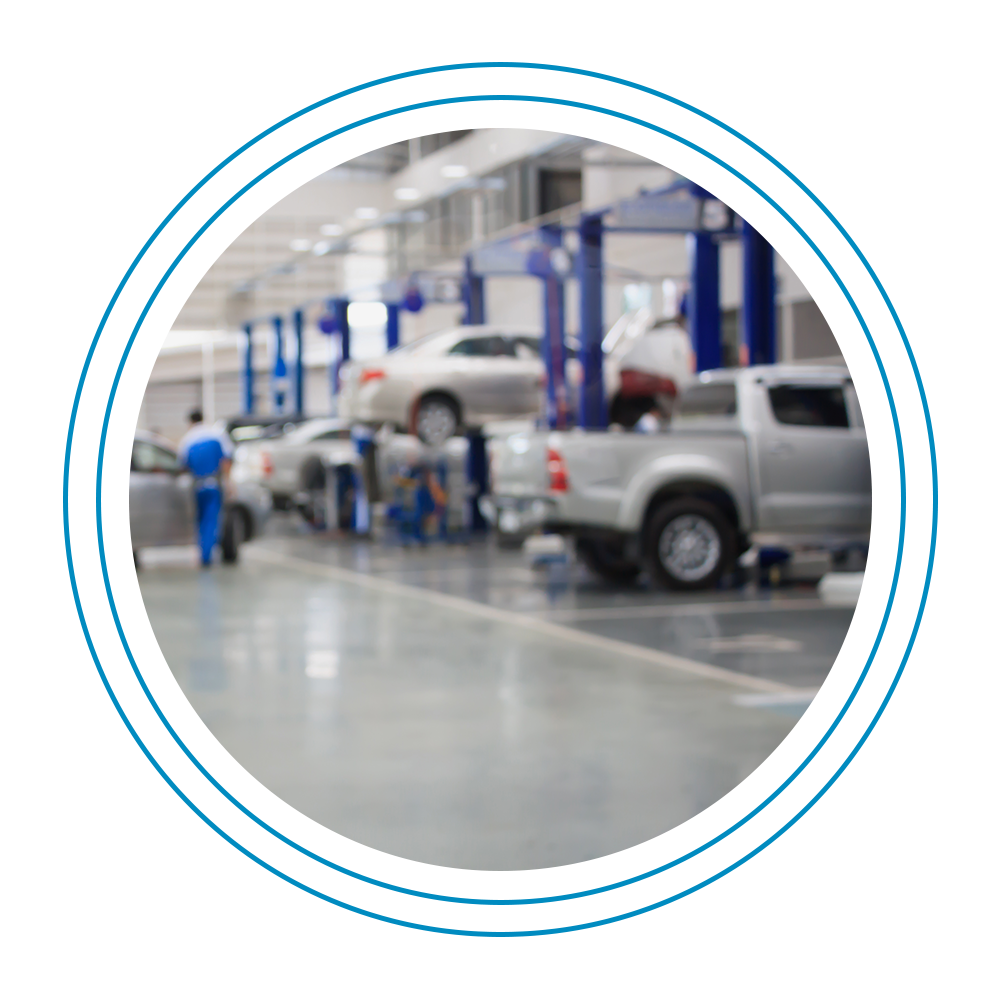 Fixed Ops. The last 18 months in automotive have put this often underappreciated channel under a magnifying glass. Instead of allowing Fixed Ops to run on autopilot quietly generating revenue, you may be one of the many dealers who are now shining a spotlight on your parts and service business.
If you have actively invested more time, strategy and resources in your fixed ops offerings, then kudos to you. If you have yet to shine a light on your dealership's fixed ops, then I would ask that you consider doing so. This is a critical part of your business that can not only cover operating expenses for your dealership but also add to your bottom line if optimized for success.
In either scenario, there is a chance you are still setting self-imposed limits on just how successful your fixed ops business can be. Read on for 3 ways you may be setting the bar too low.
Too often we limit ourselves to what's most easily available. When it comes to service, we tend to look at the current customers in our database due for a maintenance milestone or customers who have said "yes" to ROs beyond the warranty or recall.
We know from the numbers that there is a wealth of opportunity out there with true customer pay work. It's available with your recent service customers. It's available with customers who have bought but never serviced with you. And it's available with car owners who didn't even buy their car from your dealership.
There are tools available to help you widen your net and reach real service customers who are actively doing repair work in your direct vicinity. Geotargeting allows you to deliver location-based content and relevant marketing to these service customers. At Client Command® we help our service marketing partners drive more revenue through their service lane with this solution and others.
2. Failing to Invest in Marketing
If you build it, they will come. But, will they really? Anyone who's purchased a car from a new dealership likely knows there's a service center. Hopefully, your top-notch sales people walk new buyers over to your service center and introduce them to the service manager or concierge as part of their purchase journey. But what's being done once they drive off the lot? And what's being done to attract net new service customers to your bays?
Marketing your service center, pricing and amenities drives two key things: awareness and approachability. Service technicians at dealerships are seen as highly-qualified – often even more qualified than the local service center around the corner. But, there is also a perception that service work at a franchise dealership costs more and takes longer to complete.
Building awareness through marketing and breaking down those consumer perceived barriers makes your service center more approachable, and therefore, a contender the next time a service customer needs to service their vehicle. Investing in marketing also works to build and increase the lifetime value of new and repeat customers further positioning your dealership for long-term success.
3. Increasing a Goal and Not Resourcing Against It
Okay, so now you're shining a light on your fixed ops offerings through marketing. You've put dedicated media dollars behind it to drive awareness among car owners. It's time to focus on resourcing this side of the business.
Imagine if your service marketing drove 100 more RO's per month. Could sound like a stretch with your current tech and space capabilities. But that's only about four additional RO's per day, which is likely manageable in most service centers. Increasing the number of ROs drives revenue and profits that often result in incremental growth. Earmark a percentage of that growth to re-invest in your service techs and customer experience. A small investment can add hundreds of thousands more per year and make your dealership more attractive to service technicians. Everyone wants to be part of a growing team.
From there you can do a review of your online and physical experience and make sure it is user-friendly and clean. Envision the growth you want to see and begin taking the steps possible to make that a reality, just as you have done on your sales side of the business.
Your fixed ops department is ready to be in the spotlight. Remove your self-imposed limits, set a goal and invest in location-based marketing to relevant prospects and drive more customer-pay ROs for your service center. Your bottom line will appreciate it.
Schedule a demo today.
Give us 15 minutes of your time and we will show you how to engage with real shoppers as soon as they enter the market.
See firsthand:
How many people are actively shopping for a vehicle or looking to schedule service right now

How to reach them with highly efficient 1:1 marketing

How to drive more sales in less time with 27:1 ROI