7 Ways to Build Trust with Automotive Customers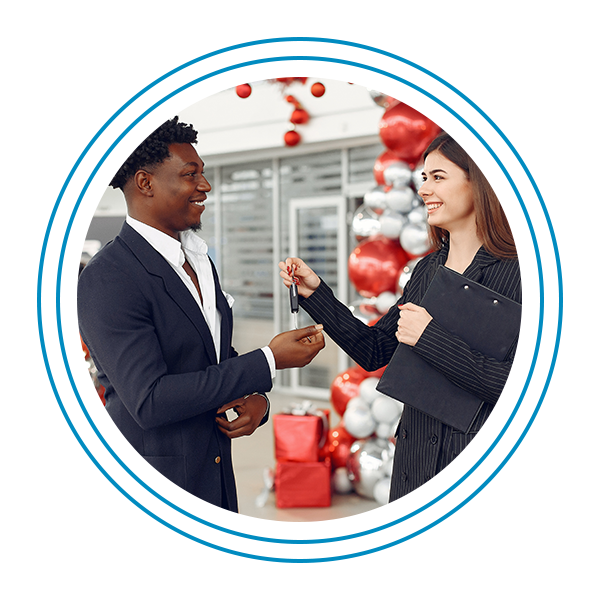 Although the temptation in this season of low inventory and high demand might be to hunker down, we cannot look past the fundamentals. When it comes to retaining existing and attracting new customers to your dealership inventory and service lane, trust is key.
So, how do you build trust with automotive customers in these ever-evolving times? There are several things you can do to make sure your dealership stands out as a reputable and trustworthy business. From optimizing your shopping experience and dealership marketing process to prioritizing your customers and the community that surrounds you, here are seven tips to help you build more trust in today's marketplace.
1. Provide an Experience, not a Transaction
Today's shopper has more choices than ever before and therefore, higher expectations. You cannot build trust if you don't meet someone's expectations. Today's consumer expects a personalized experience. Sending out a generic ad is unlikely to attract anyone's attention, as customers are now expecting relevant, targeted, and personalized content. In order to achieve this, you have to know who is shopping, what they are looking for and what stage of the vehicle-buying process they are in.
To achieve all of this, many dealerships have started using AI marketing solutions such as our innovative Active Shopper Network®. By knowing their shopping activity, the types of vehicles they are looking for and what devices they are using, you can provide them with a unique and personalized ad. And that is a significant step towards creating an experience which is relevant to them, even before they reach your website or showroom.
2. Be Consistent from Marketing through Sale
As mentioned, customers no longer respond to generalized ads. By starting off with personalized and relevant messages, your dealership feels professional and friendly. The key is reinforcing this experience and providing consistency through the same personalized approach throughout the transaction, from the initial contact to salesperson conversations to the actual purchase.
An important component of this is keeping the sale price constant so that customers are not faced with conflicting quotes. Today, shopping happens 24/7 and there are a multitude of options available. Providing your client with a consistent and optimized experience is key when it comes to retaining them for the long term and creating life-time customers.
3. Emphasize Human Connection
While the digital world is very convenient and more consumers are moving a larger portion of their purchase online, it's important not to lose the human touch. After all, consumers still buy cars from people. And these days, connections which build long-term customers are formed with people who are transparent, authentic and likeable.
Whether you decide to use a personalized message or a video, authenticity is the key. Make sure your customer knows you care about their needs and you truly believe in helping them. That way, they will feel known by you when they step into the dealership for the first time.
4. Prioritize Data Privacy
With the digitization of the shopping experience, consumers are concerned about the protection of their data. (To learn more about how data privacy is changing you dealership advertising approach, check out "Big Tech, Data Privacy and Your Dealership Advertising" ). To win with consumers, your dealership must take this issue seriously and implement strict policies to protect your buyers' personal details. Doing this will help you to retain customers and build up a positive reputation in your wider community.
One of the first steps you can take is to offer an opt out to consumers when they visit your website. This is a requirement for dealers in the states of California and Virginia, and with other states pressing down on the accelerator for legislation, it is a solid step for any dealership.
5. Use Data in a Consumer-focused Way
Your dealership collects a large quantity of data about your customers, including the vehicle they currently drive and their contact information. Technology like the Active Shopper Network® adds the type of purchase they are considering, at what times they are looking for vehicles, and even what types of devices they are browsing on. That's why Client Command® keeps the following principle top of mind when handling consumer data – "do what's best for the consumer."
As a general rule, try to emphasize the customer's needs over your own when they visit the dealership. Utilizing data in a consumer-focused way means making your shopper the priority and pursuing their interests before yours. Keep the conversation relevant when discussing their needs and potential purchase. Need a tip? Put yourself in their shoes. If the consumer gave you the info first-hand, it is appropriate to lead with that information for a relevant conversation. Doing so will ensure they come away from the experience with a high opinion of both you and your dealership.
6. Use Positive and Personable Language
We're working hard as an industry to bury the stereotype of the past. However, the perception still exists that sales people will try to sell their customers something they don't really need. However, this is a stereotype from the past. With a targeted, relevant advertising strategy, you will be catering to your customer's needs instead of trying to sell them something they may not want.
To further emphasize this and build up a good reputation, communicate with your buyers in a positive and friendly way, without being pushy or attempting to drive sales immediately. For more tips, you can read Leads: New Value, Different Strategy. Whether you are contacting a customer online for the first time or welcoming a regular back to the dealership, a personable attitude and a caring tone can make all the difference. Your customers are more likely to come back just to service and purchase in such a positive environment.
7. Be Active Within Your Community
If you want to ensure your business is perceived well locally, be active and present in your community with the goal of becoming a household name by the time a buyer considers purchasing a vehicle. A great way to do this is to support other local businesses, preferably small ones.
This is especially important if your brand is larger due to big organizations having more trouble building trust. By presenting yourself to your community often and in a consistently good light, you are making sure that your dealership stands out as an ethical and trustworthy business.
Building relationships with customers is the core to success in this business. Relationships are built and sustained on trust. No market has changed that. What continues to evolve is how consumers define trust. We unpack that more in "Trust & Transparency: The new currency for winning with consumers". Taking these seven steps is a tangible way you can build trust with consumers today, retain customers and continue driving revenue to your bottom line. We're here to help.
Schedule a demo today.
Give us 15 minutes of your time and we will show you how to engage with real shoppers as soon as they enter the market.
See firsthand:
How many people are actively shopping for a vehicle or looking to schedule service right now

How to reach them with highly efficient 1:1 marketing

How to drive more sales in less time with 27:1 ROI