4 Questions to Ask Vendors: As You Evaluate Conquest Vendors for Your Dealership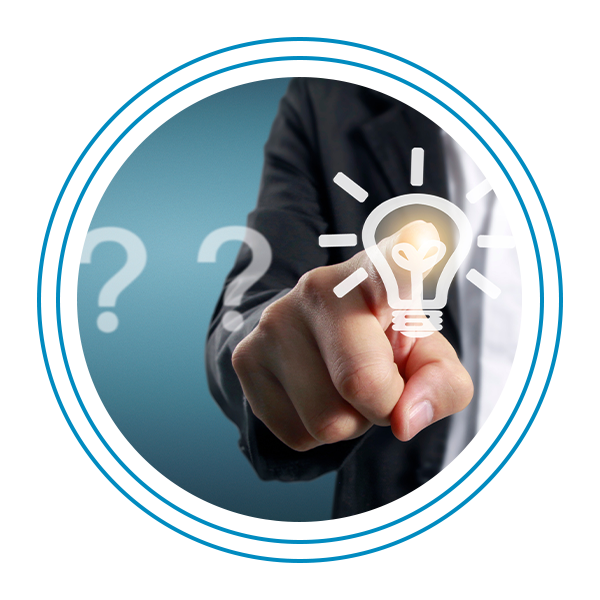 When I talk to dealers they almost always say they want more new customers to grow their sales. At the same time, many dealers shy away from conquest marketing, saying it is too often expensive and cannot be measured. Dealers relying solely on conquest marketing strategies to anonymous cookies and mass audiences, are left asking if the TV, Radio, extra SEM and SEO pay off in actual new customers or just get the dealer more impressions (To dig in to inefficiencies in these common forms of conquest marketing, read more from my previous blog.)
But wait, with advancing technology and data solutions, there are opportunities right in front of dealers to go after their entire market efficiently. Utilizing data to identify the shopper, track their behavior and engage them before your competition, can grow your business without costing you an arm and a leg. If you ask the right questions, you'll be able to get a clear picture of where your ad dollars are going. Let's take a look at the questions you can use to evaluate your conquest vendors.
Questions to ask your vendors about the data they are providing:
1. Are you using Predictive Analytics as the backbone of your data?
As mentioned in the previous blog, predictive analytics will never be 100% accurate because it is "predicting" someone to be in market, instead of actually knowing. Predictive data is also 60-90 days old on average by the time a dealer purchases the data. With the time in market for automotive shoppers continuing to decrease, many shoppers are out of the market by that point. You could be wasting your ad spend on people who aren't in market or missing those who are because you received the data too late.
2. Are you relying too heavily on my website data for conquest targeting?
It says it in the name, website data comes only from your website. Retargeting a device with a vehicle that the device looked at is good, but it falls short in that you don't know the consumer. The anonymous shopper who is visiting your site for Sales, Service, Parts and other needs. Once you factor that 37.9% of all traffic is a bot, you filter out Service visitors, then you're down to a small pool of devices to retarget anonymously and increases the chance to waste monies, not knowing the individual. Keeping track of your website visitors is important, but you must be able to identify the person behind the traffic. If your vendor can't do that, there is no way to be efficient with the data garnered from website visits.
Questions to measure the performance of your conquest vendors:
3. Do you track a conquest shopper's journey?
Full shopper, marketing attribution used to be a "nice-to-have", but now with the robust data available in the marketplace, it is a "must-have" for all vendors in automotive. If your vendor can't show you how they are influencing a shopper to purchase from your dealership, why should you have to take their word for it?
Your conquest vendors should also be encouraging 3rd party reporting in addition to their own reporting to give you visibility into the accuracy of their claims. Tracking to a sale and utilizing views such as Google Analytics will assist with accountability and allow you to validate your vendors' reporting.
4. How do you measure effectiveness with conquest shoppers?
ROI is a leading indicator of how effective your vendors are at getting to real shopper quickly. Vendors targeting the right people the moment they enter the market by using real-time data can reduce consumer price shopping and drive profitability from the sale.
The bar for conquest marketing has been historically set low. Dealers have become accustomed to low ROI on their conquest marketing and I believe expect inefficiency as the cost of entry in the conquest marketplace. Don't fall prey to this mentality. Expect more from your conquest vendors and know there are efficiency to be found within conquest marketing. If they can't give you a clear answer on the ROI for a campaign, you can do and deserve much better.
Many vendors will say they utilize the best data in the market to engage conquest shoppers. The reality is, unless they have access to real-time behavioral data about an actual person shopping for a vehicle, you will never be able to compete with dealers who do. And vendors not taking the next step towards identity resolution on ALL shoppers put a lid on your ability to demand attribution and optimize effectiveness.
In today's climate, you cannot afford to write off conquest marketing as an inefficient investment. If you are a dealer who recently hit the reset button and cut vendors back, use these questions to vet future partners. If you are already investing in the conquest space, use these questions to hold your vendors accountable to not wasting your precious advertising dollars.
Remember, you are the customer and deserve to know where your money is going. Spend it where you know it's going to make a difference for your business.
Schedule a demo today.
Give us 15 minutes of your time and we will show you how to engage with real shoppers as soon as they enter the market.
See firsthand:
How many people are actively shopping for a vehicle or looking to schedule service right now

How to reach them with highly efficient 1:1 marketing

How to drive more sales in less time with 27:1 ROI