5 Signs That Your Dealership Needs A New Marketing Approach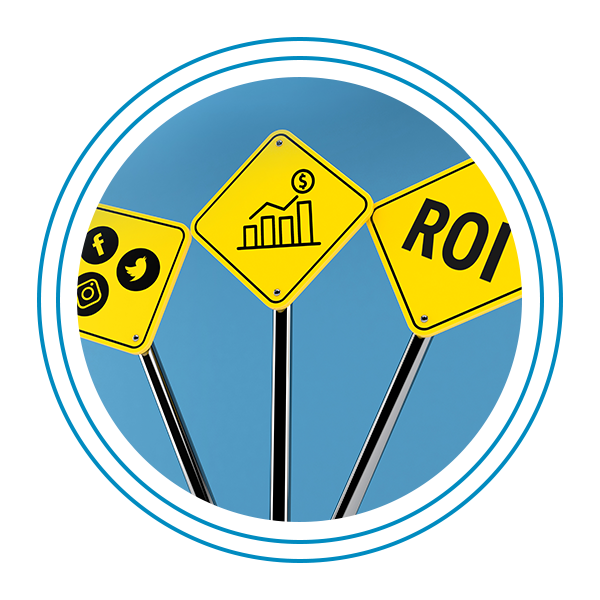 Like so many industries in our modern age, marketing is practically unrecognizable compared to what it used to be. Traditional forms of media used for advertising are quickly being overtaken by new models, with different platforms launching with each passing day. It can be difficult to keep up with this ever-changing playing field, but at its core, auto marketing is still about engaging and building a relationship with your customer base.
So how do you know if your dealership's current approach to marketing needs a rethink? We're here to help bring your brand into the 2020s. Read our list below to find some of the signs that you may need to go back to the drawing board with your approach, along with some strategies that can help you modernize the marketing for your dealership and excel in the modern market.
1. You Aren't Seeing a Return on your Investment
Advertising isn't cheap. Often a significant portion of your business' budget will go into marketing attempts to grow your customer base to increase revenue in the long run. If you aren't seeing immediate results from these investments in your business, it can be tempting to simply throw more money at the problem and increase your advertising budget. However, before continuing with the same strategies at a larger scale, take a moment to consider if there's a better course of action.
When considering your existing advertising, try to put yourself in the shoes of your potential customer as they're shopping for a new vehicle. What about your advertising is going to catch their eye over every other competitor that's out there on the market? If all you have is a standard radio spot and the same kind of billboard that customer has seen a hundred times, you aren't going to stand out from the crowd.
2. You Aren't Personalizing Your Approach to Customers
These days, it isn't enough to simply get your branding out there with traditional forms of advertising like newspaper ads or TV commercials. New communication technology has changed the way businesses interface with potential clients. Customers have come to expect that a business will engage with them in a one-to-one fashion. That means you need to personalize your approach to the customers you're marketing to.
When considering your existing advertising, try to put yourself in the shoes of your potential customer as they're shopping for a new vehicle. What about your advertising is going to catch their eye over every other competitor that's out there on the market? And how do you know that memorable advertising is influencing a potential car buyer? Truth is, you must be measuring the effectiveness of your marketing investments. At Client Command, we measure the influence of every piece of marketing sent and average double digit ROI for our dealers.
3. You Aren't Drawing in New Business
Seeing the same old faces coming in at your dealership? That alone isn't a bad thing in itself except car ownership lifecycles are getting longer and you cannot rely on existing customers to sustain your business. You want to build relationships with your existing customers that encourages them to keep coming back to you for their business. But if you aren't growing your customer base, it's only a matter of time before your competition grows and your business loses out.
How do you know if this is you? Run reports from your DMS or CRM that show you prior customer history of your most recent sales. Work with partners who are equally effective in marketing to and influencing previous sales and service customers as well as brand new customers.
And the next time a potential new customer comes into your dealership, pay attention to what kind of customer exactly has discovered your business. If you aren't seeing much of the younger crowd come in, for example, it may be a good sign that you need to increase your social media presence on platforms that age demographic is using. And the right partners can help you craft a different strategy.
4. You're Acting on Old Data
Getting the most up to date information is crucial no matter what your business is. This same principle applies to your advertising methods. Consider the fact that studies show more than 70% of car buyers will be out of the market with 90 days. If you're acting on data that is even just a few weeks old, you may have already missed out on half of that particular customer's vehicle purchasing journey. That means you start off already playing catch-up.
If you're going to be involved in every step of the customer finding and purchasing their new vehicle, you need cutting-edge tech, like the Active Shopper Network® that identify shoppers as soon as they enter the market. You'll then be able to tailor your advertising so that it resonates with the step of the process that customer is on. You'll need to act quickly from there. Otherwise, you'll miss your chance to connect with that customer on every step of their journey.
4. You Have a General Presence on Social Media Platforms
It's no secret that so much of modern advertising takes place on social media platforms. Being there matters but being there in a general way is shortsighted. Even if you've already developed your presence on common platforms like Facebook, are you certain that you're up to date on the newest trends and capabilities? And are you leveraging social media to connect with dealership customers outside of the sales process?
Learning all of the different rules and algorithms used by these different platforms can seem like a daunting task. Adjusting messages to catch customers across their car ownership lifecycle may seem like a nice-to-have. You could try to learn it all yourself, but that will take time and resources away from other critical aspects of your business. It is likely more cost-effective for you in the long run to leave this facet of growing your business to marketing partners who are experts in the various social media platforms you're looking to grow your presence on.
Do some of these signs seem familiar to your dealership? You aren't alone. Marketing in this technology-dominated and accelerated world has dealerships everywhere playing catchup to adjust to all these changes. Why not get some professional help to ensure your brand is leaving a favorable impression on potential customers? Fill out the form below for more information on how your business can rethink your marketing approach and take actionable steps forward.
Schedule a demo today.
Give us 15 minutes of your time and we will show you how to engage with real shoppers as soon as they enter the market.
See firsthand:
How many people are actively shopping for a vehicle or looking to schedule service right now

How to reach them with highly efficient 1:1 marketing

How to drive more sales in less time with 27:1 ROI