5 Common Dealer Mistakes: Dealerships Make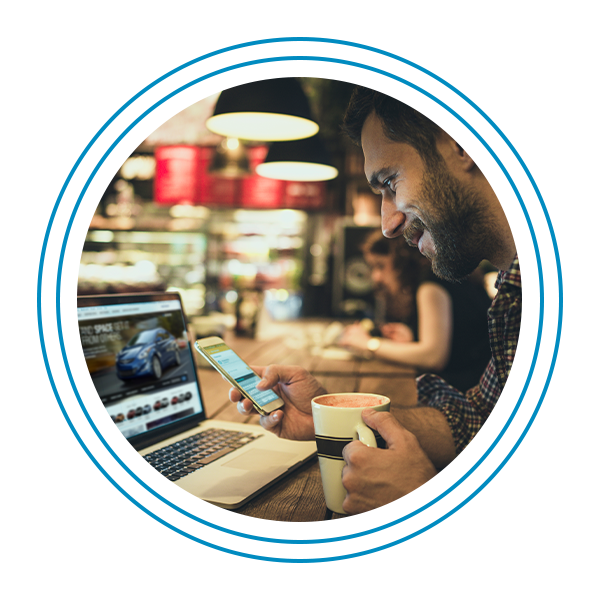 The game has changed in automotive and your dealership does not have time or money to waste. The events of 2020 accelerated adoption of digital retailing tools and caused most dealers to take a step back, evaluate and in some cases, stop their marketing tactics. As your dealership continues to reinvent your marketing tactics and how you engage with consumers, here are a few mistakes to avoid.
Spending a lot on marketing is not the same as having a marketing strategy. Advertising in every channel and having lots of vendors may be delivering impressions, but impressions don't buy cars, people do. Dealers who are advertising everywhere and through every channel often lack a comprehensive strategy that's cohesive and effective. And they often overlook the importance of leveraging data for precise targeting. You wouldn't start a business without a plan, so don't attempt to market your dealership without a strategy. You should have specific goals in mind, along with a budget to ensure your plan is both affordable and effective.
Hiring marketing partners with holistic solutions can help you streamline your strategy. Another idea is working with a marketing agency that specializes in dealerships to help you develop an appropriate strategy for your needs. If you're struggling to bring in the right customers, or you feel like your marketing dollars have been wasted because you're only getting minimal results, it might be time to take a hard look at your approach and build an intentional strategy.
Of course, there is the entire discussion about using the wrong data. To read more about how you can use data for competitive advantage, here is a resource. If your dealership wants better results through precise targeting, but need the expertise to help them do it, contact Client Command today to find out how we can make your marketing budget stretch further by targeting Active Shoppers® who are ready to buy a vehicle now.
2. Not Optimizing the Website for Mobile
If 2020 taught us anything, it was that our digital footprint IS the way to make a first impression. And with each passing day, data shows car buyers rely more and more on their mobile device for shopping and researching. Still, some dealers fail to optimize their websites. Studies have shown that if a website doesn't do what a customer needs it to do right away, they'll move on to another company that has a website that does.
So yes, this means if your website is not responsive and optimized for mobile devices at all, you're missing out on customers who use their smartphones or tablets to access your website. But just because you checked this box once does not mean you are meeting the needs of potential customers. If they're able to schedule a chat with a salesperson from the computer, then they should also be able to schedule a chat using their mobile device. Your website should function well from both mobile devices and computers so that a customer can be captured wherever they are.
3. Social Media Without a Purpose
You probably have a Facebook page or a Twitter account, but are you really using your social media in a purposeful way? Not only can you post sales and special offers on these platforms, but you should also be using them to engage with your audience. Responding to customer comments or sharing their posts can go a long way in developing a relationship between you and potential buyers. They'll remember the time when you took the time to acknowledge them.
Dealerships need to remember that for the average consumer, purchasing a vehicle is an emotional experience. The choices of which car to drive and where to buy it are driven by the way the car and the dealership makes the buyer feel. Social media marketing is about showing customers they're important to you and that you'll take care of them if they buy a car from you. After all, social media is intended to be social, so cultivating relationships on these platforms makes sense.
Videos tell a much better story than words can when it comes to marketing. If you think about two dealerships that are selling the same car and one has a written description of the car while the other offers a video walkaround of the car, you can imagine that the video sells that car much better. People want to see what they're getting, especially in today's reality where shoppers want to do more of the buying process online. Seeing the car can make all the difference.
You can even use video in your dealership as a marketing tool. For example, you could set up a video kiosk where customers can look at various car models before choosing one for a test drive. This may be a good tool to allow prospective buyers to check out your inventory without pressure from salespeople until they move into the actual buying phase. Many prospective buyers like to investigate their options on their own before speaking to a salesperson.
5. Dismissing the Idea of a Blog
Content marketing can be a major driver of dealership sales, but only if you know what you're doing. Writing a blog is easy, but optimizing it so that people searching for cars are directed to your website isn't as simple. So why take the time? Well, a few reasons. Number 1, SEO increases your ability to move shoppers down the sales funnel to your dealership. Number 2, blogs build relationships when you provide helpful content. What car owner doesn't want tips on how to prepare their car for trade-in, or how often to get an oil change? Number 3, in a cookie-less world, it is more important to find ways to gather first party data and subscribing to your content, could be the ticket.
You don't have to write the blog yourself, and you don't have to hire someone to create quality content. You can ask a salesperson to contribute content based on trends they see as they talk to consumers on the sales floor, or your service manager for tips to prepare vehicles for the upcoming season. Of course, make sure you always have someone edit and fact-check your blog posts before they go live to ensure they're factual and error-free.
As Henry Ford said, "the only real mistake is the one from which we learn nothing." But that doesn't mean we have to learn everything through experience. Here's to doing what our automotive family always does; sharing ideas, learning from one another and making even the smallest adjustments to grow and thrive.
Schedule a demo today.
Give us 15 minutes of your time and we will show you how to engage with real shoppers as soon as they enter the market.
See firsthand:
How many people are actively shopping for a vehicle or looking to schedule service right now

How to reach them with highly efficient 1:1 marketing

How to drive more sales in less time with 27:1 ROI