Embrace behavior, Discard models: How 2020 Changed the Data Your Dealership Needs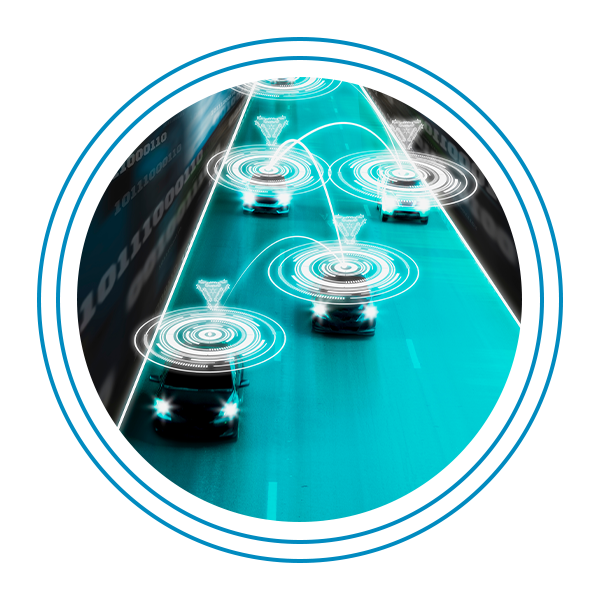 Going in to 2020, the average dealer made marketing and outreach decisions based on 90-day old registration data. From my observation, far too many are still doing so. In a world re-shaped by Covid-19, that must change. Dealers can no longer settle for less than a data foundation build on real-time, behavior-based data to drive their marketing, sales engagements and service business.
Think about it. How many of your tools rely on typical, standard 90 day trends and projections? Now think about how helpful those tools have REALLY been in navigating the past 360 days.
When the initial impact of the Covid-19 crisis hit, it disrupted every pattern of American life. Much of what we anticipated to be temporary disruptions – mass shift to work from home, greater dependence on online purchasing, diminished usage of ridesharing and public transportation – have become the new normal. And that new normal renders your most trusted data models ineffective
So, what's a dealership to do?
I read a Harvard Business Review article that reinforces the value of making decisions based on today's reality and not yesterday's expectations. This is critical for dealers. We're living in times where information is changing by the day, the hour, and at the height of the Covid-19 crisis, even the minute. You must be able to make decisions based on data inputs less than a few days old. Months are officially ineffective.
Let's look at aspects of your business where you may be relying on long ranges of information flow. And then, take the next step to vet your data through these required standards: Real-time, Behavior-Based and Consumer-relevant.
Many dealers rely on their CRM to forecast sales and revenue. Most often, I work with dealers who assess equal value and apply a similar approach to all leads submitted within the past 60 days. While the data point is behavior-based, it is grounded in a purchase-intent action taken by the potential buyer that has a short leash of relevancy.
Potential buyers submitting leads 60, 30 or even 10 days ago are not at the same stage of the purchase funnel today. Consider the way digital retailing impacts the customer journey. Industry stats put the typical purchase journey around 89 days at the start of 2020. Our data shows that the typical buying journey accelerated, especially over the second half of 2020. It begs the question, are your processes setting up your teams for irrelevant conversations? Don't waste your sales team's time. You must discard models that distract sales teams with opportunities based on an action taken two-months ago.
Question to Ask: Are you assessing your sales and revenue projections based on the number of leads in pipeline? Then, you must adjust your parameters to leads submitted in the past week or two, right-size your forecast and invest in upper funnel marketing to keep that pipeline full.
For decades, dealers have relied on marketing tools and vendors using equity data to engage previous customers. We're talking about o ine data modeling based on how long a person has owned a car and their likelihood to be back in market. Not only is this data not behavior-based, it is stale.
I know someone with a seven-year-old vehicle in a prime equity position. Every few months, she receives marketing from the dealership where she bought it offering a trade. It wasn't even on her radar until she began to anticipate road trips becoming her preferred mode of transit to visit family versus air travel. Her behavior shifted and she began researching different models online. However, she heard nothing from the dealership during her purchase window. Why? Because the data the dealership needs to tell them this customer is back in the market is not part of their long-range offline data models. They need to be informing their marketing spend and sales team calls with real-time behavior-based, online shopping data.
Question to Ask: Are you making decisions on who to spend your marketing dollars on and who your sales people will call next based entirely on stale data within your database? If so, it's time to partner with vendors who can overlay shopping behavior from every automotive website and connect that activity to your CRM and DMS databases.
In times of uncertainty, ad budgets are typically scaled back and the first cut made is customer acquisition. That's often due to great expense and waste. Typically, these mass media ventures and zip-code level marketing initiatives are based solely on demographic data, which has nothing to do with shopping activity and is certainly more than 90 days old.
The Active Shopper Network® reports the number of online car shoppers, primarily focused on the amount entering the market each day. These numbers continue to fluctuate, some-times in a volatile way. Technology makes it possible to monitor shopping behavior across every automotive URL, connect it to an individual and track if they started, stopped or continued shopping that same day. This is the behavior-based, real-time data needed to make meaningful marketing investments for your business.
Application to Consider: Are you investing or cutting marketing dollars based on the number of impressions served to random data points? In times like these, it's about the frequency of your messages to people currently shopping, not about the expansiveness of your reach to a high quantity of data points in a modeled set.
Automotive brands now provide shoppers with greater flexibility in how and when they look for cars by starting the purchase experience online – directly on the manufacturers' websites. Lexus shows customers financing and present inventory options, while Toyota likewise connects online browsing with the brick-and-mortar dealership. The right digital marketing partners will complement the digital retailing efforts at the OEM level.
Mitsubishi has added digital consultants for its dealers to identify the best ways to use constrained advertising budgets. The goal is to meet customers' expectations in the most effective and efficient way possible. Each of these scenarios ultimately creates opportunities for dealerships to align with manufacturers for more digital exposure.
Application to Consider: Now, is the time to analyze your service targeting strategy and have your vendors walk you through their logic of how they pick customers to target. Look into telematics, aftermarket or GPS targeted solutions that will target the right customers when they are looking to service.
You can no longer live on 30, 60, 90-day projections for your business. Whatever has become the norm for you to base your business decisions on, you must accelerate to keep up with the pace of change. The need to make these changes is not new. The experience economy and consumer expectations have been begging dealers to harness real-time, behavior-based data. The world shaped by the events of 2020 makes this an imperative for dealers not already on board. The new normal is here. It's your time to embrace behavioral data, discard outdated models and change your data paradigm.
Schedule a demo today.
Give us 15 minutes of your time and we will show you how to engage with real shoppers as soon as they enter the market.
See firsthand:
How many people are actively shopping for a vehicle or looking to schedule service right now

How to reach them with highly efficient 1:1 marketing

How to drive more sales in less time with 27:1 ROI