Dealership Digital Marketing: 6 keys to success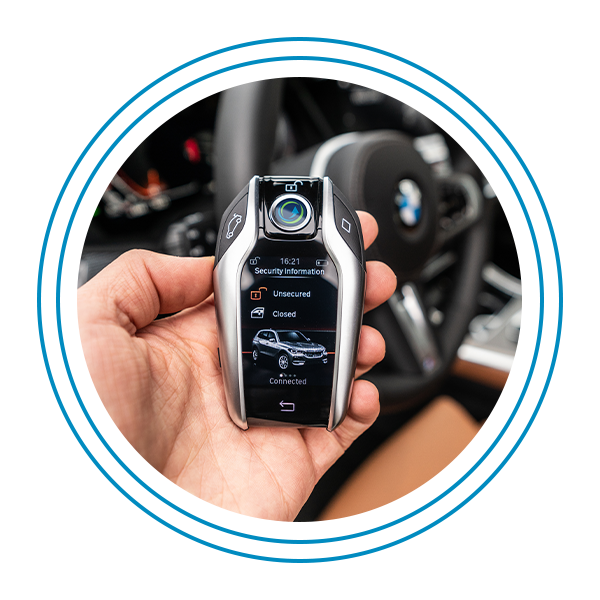 Digital marketing for dealerships requires more than an online presence. It means taking the steps necessary to connect with shoppers – not with canned responses, but personalized messages that resonate. You might think of this as an opportunity to show you care about every person looking for a car, which essentially is the first step in making a sale.
Let's dig in to six keys to success for your dealership to consider as you build, refine and optimize your digital marketing approach.
1. Know and Communicate With Your Shopper
Here is perhaps one of the most important statistics you need to know: 86% of car shoppers first look online before visiting a dealership. If you're not locking down information about these shoppers and engaging with them in a memorable way, you're giving sales to your competitors.
You might be asking how it's possible to obtain information on transient visitors to your website or the Internet in general. The solution is technology powered by artificial intelligence (AI). When properly used, AI can:
• Monitor the behavior of online shoppers
• Coordinate it with offline identity data
• Create profiles for shoppers who fit your inventory and dealership
Constant Data Collection:
You may think you can pay a staff member to complete these tasks, but your dealership lacks the internal technology to monitor online activity. Even if you built that tech, an employee can't work 24 hours a day, seven days a week, to monitor shopper behaviors and cross-reference online activity with offline identities. Your marketing and sales strategies can no longer afford to work from information that is 30, 60, or 90 days old. AI compiles this information in real-time so your staff can focus on what they do best — having conversations that sell cars.
2. Personalize Marketing Messages
Big-name brands like Netflix and Amazon personalize their marketing to successfully connect with shoppers. For auto dealers, this level of customization simplifies the entire sales process so you're focused on high-quality prospects rather than a broad audience who may or may not even be shopping.
The concept is easier than you might think: automated tools sort through data to learn the traits that distinguish those who are ready to purchase a car from those who are not. From here, you can craft messages that speak to each of these shoppers individually. The benefits extend to you and the consumer; shoppers today expect personalized marketing that demonstrates a meaningful understanding of what they need and who they are.
A Step-by-step Process:
The process of personalized marketing starts with identifying a prospect at the time they are shopping. Tailored messages are then delivered via a combination of emails, text messages, and videos – whatever works for the consumer. Once the prospect is in the showroom, the insights provided by their online profile can be used to customize talking points, the deal being offered, and the finance and insurance options on the table.
The goal is to show the customer you've invested time and energy into building an intimate experience, which builds a memorable experience that can and will lead to word of mouth referrals (the best possible kind of referral).
3. Harness Existing Information to Build Post-Sale Relationships
You know you have valuable data at your fingertips. It's why you invest so much in your DMS and CRM. What you may not recognize is this data quickly becomes outdated, if your dealership does not have partners and systems in place to keep it fresh. The better the data you gather, the more you can frame into masterful digital marketing messages. We're talking about points like:
• Names
• Addresses
• Phone numbers
• Car make, model, and trim
• Service history
Using this information to create personalized service reminders, warnings, and coupons establishes crucial post-sale relationships. Without the hassle of having to complete forms, customers want to know you're looking out for them. And if you can integrate this information into a service portal or app, you enhance your first party data and elevate your effectiveness. If not, at least work with marketing partners who are focused on helping you enhance your first party data.
4. Align With OEMs for More Exposure
Automotive brands now provide shoppers with greater flexibility in how and when they look for cars by starting the purchase experience online – directly on the manufacturers' websites. Lexus shows customers financing and present inventory options, while Toyota likewise connects online browsing with the brick-and-mortar dealership. The right digital marketing partners will complement the digital retailing efforts at the OEM level.
Mitsubishi has added digital consultants for its dealers to identify the best ways to use constrained advertising budgets. The goal is to meet customers' expectations in the most effective and efficient way possible. Each of these scenarios ultimately creates opportunities for dealerships to align with manufacturers for more digital exposure.
5. Combine Multiple Vendors Into One
Digital marketing for dealerships has, up to this point, generally meant paying different vendors to handle different tasks. One provider might, for instance, handle social marketing, while another oversees automated emails and still another manages traditional mail campaigns. A much more affordable solution has emerged in which dealers pay one vendor to fulfill all of these services, and this trend is growing in importance as time goes on.
Why? Because marketing efforts are not independent of each other. A comprehensive strategy blends these activities seamlessly, but you can't achieve cohesion with three or four different vendors working individually. Placing these tasks with one vendor, however, will ensure each effort reaches the right audience with the right message – without overlap that can waste precious dollars.
6. Search Engine Optimization
No discussion of digital marketing would be complete without addressing search engine optimization (SEO). For car dealers, ranking your website at or near the top of search results pages can mean the difference between getting found and not. In other words, SEO can go a long way toward closing sales and driving service revenue. And every increase in your search ranking is likely to correlate with a substantial increase in the number of cars you can sell.
Digital marketing for dealerships requires that attention be paid to a variety of tasks. From your website content to the way you communicate with shoppers, every step is distinct but equally important. And each plays into the other so the entire sales process flows effortlessly for customers. If you need help with any of these tasks, we're here to help. Schedule a virtual consultation today by calling Client Command.
Schedule a demo today.
Give us 15 minutes of your time and we will show you how to engage with real shoppers as soon as they enter the market.
See firsthand:
How many people are actively shopping for a vehicle or looking to schedule service right now

How to reach them with highly efficient 1:1 marketing

How to drive more sales in less time with 27:1 ROI