Car Shoppers Have Changed: Dealer Marketing Must Keep Pace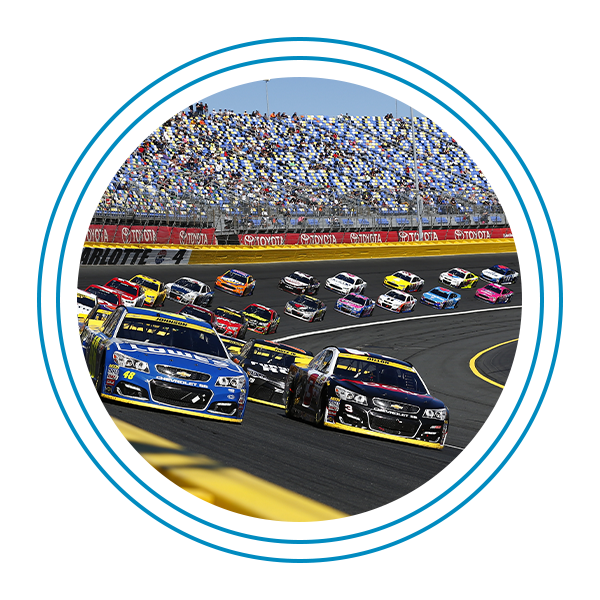 Car shoppers changed years ago but dealership marketing did not. Dealerships saw the signs, read the data, took small steps to iterate. But it was the events of 2020 that moved us into action. Shopping for new cars no longer just involves visiting a dealership, test driving a car, and buying it. The impacts of Covid-19 propelled the entire industry to embrace digital retailing at some level. It's tempting to sit back, congratulate ourselves for the online tools we implemented to engage shoppers earlier in their buying process, and stay put. But, as long as shoppers keep changing their behaviors and expectations, a dealership's current marketing approach will likely have a short lifespan. Dealer marketing must keep pace with the times, and if not, lose out on sales (and service customers) in the long-term.
Keep Evolving Your Website
Dealership websites have come a long way, yet we cannot forget the fundamental truth — Dealers your website is your showroom, so it must be impressive. Beyond that, with the rise in digital retailing, you no longer compete only against the dealerships in your primary market area. You must create a clean, easy-to-use experience consumers expect from every website, no matter the industry. Learn from the companies who do online retailing right. Even though a majority of car shoppers complete their purchase in store, they are still expecting an online shopping experience that mirrors what they see in retail and hospitality.
The basics are not enough, but they are essential. Make sure your website is clean, professional and simple to navigate. A cumbersome website scares off buyers almost immediately, particularly if images won't load or errors pop up. It should be responsive as well, so that it displays and functions well on mobile devices. Shoppers always have a smartphone at hand, and increasingly, they're using them in place of computers to visit your website. It's not just young shoppers. This is now the norm, not the exception for car shoppers across all demographics.
Just having a website isn't enough anymore. People want to have their questions answered as soon as they have them, which isn't possible if you're not engaging with consumers online. If you haven't already, add a chat bubble to your website so that potential buyers can ask questions and send them to a salesperson who will respond in a reasonable amount of time. In fact, having one or a team of dedicated online salespeople is well worth the investment, since leads can be captured right away.
Additionally, your dealership should be expanding its presence on social media. It's not enough to have your inventory in their news feeds. Customers want to be able to interact your dealership in a less formal way, which includes asking questions and posting comments on social media platforms like Facebook, Twitter, and Instagram. Hiring a social media manager is another good idea to ensure timely content is posted frequently and that customers' questions are addressed quickly. Being unresponsive on social media is often a direct correlation to a consumer going somewhere else.
Maximize Your CRM Adoption
Industry adoption of CRMs continues to grow. Why? Consumers expect the information they provide when contacting a dealership to be in the conversations with your sales team. It's not enough to have a CRM. Your sales people must be fully trained and equipped with processes that incorporate these opportunities into their daily activities. And your CRM must be equipped with data that helps your sales people have relevant conversations.
At Client Command, we help dealerships equip their sales teams to connect the customer experience from marketing through the purchase. We do this by leveraging the Active Shopper Network® to identify consumers at the top of the funnel and keep the dealership and its inventory top of mind as shoppers move down the funnel. Then when a shopper is ready to buy, our Sales Connect product pumps those prospects directly into the CRM so salespeople can step right in to an existing conversation. To keep pace with consumers, you must stay laser focused on reducing friction and creating a seamless experience
We're in the car business. We know word of mouth matters. Today, most people use online reviews to help them make major purchasing decisions, including which dealership to buy their next car from. Whenever you have a satisfied customer, ask them to leave a review on at least one review site, such as Google, Yelp, Facebook, or one of the many vehicle-related websites. Every time you get a five-star rating, you're chipping away at the reputation many dealerships have of being pushy or disingenuous. These reviews are part of your first impression.
You should also respond to reviews whenever possible, but you should always respond to the negative reviews. However, you want to do this in a way that does not alienate other potential buyers. Simply explain your side of the story and offer to rectify the reviewer's concern. You might even convince the reviewer to change their rating. Even if you don't, a professional response goes a long way in mitigating the damage of a negative review.
Dealership marketing has evolved in recent years. And even if you're at the head of the class, changes in technology, consumer reliance on that technology and trends in industries outside automotive mean car shoppers will not remain stagnant. Right now, we're watching the entire online retailing and digital space respond to consumer demand for transparency. You can't afford to sit back and wait for the next major event before changing with the times. Let's do this together.
Schedule a demo today.
Give us 15 minutes of your time and we will show you how to engage with real shoppers as soon as they enter the market.
See firsthand:
How many people are actively shopping for a vehicle or looking to schedule service right now

How to reach them with highly efficient 1:1 marketing

How to drive more sales in less time with 27:1 ROI