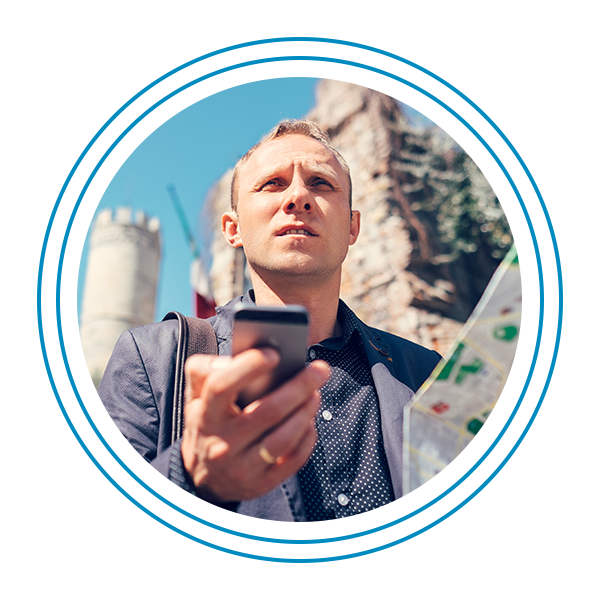 "I can't change the direction of the wind, but I can adjust my sails to always reach my destination." — Jimmy Dean
While we are sitting in a vastly different position than we were a year ago, for many of us in automotive retail, 2021 has provided its own set of challenges. Fortunately, we have weathered storms in automotive before, and in taking inspiration from the quote above, we have the ability to adjust our sails for future success.
As we look back on the first half of this year, here are 3 things your dealership can do in the latter half to position yourself for continued success.
1. PIVOT YOUR MARKETING MESSAGE
Inventory is tight right now which means we cannot rely on standard tactics. You are accustomed to being able to promise a wide selection and/or the exact trim level of every vehicle. That's not what a consumer currently sees on your lot or your website, but that doesn't mean you should back out of the conversation. The conversation is changing, your dealership needs to move with it. If you haven't done so already, shift your marketing strategy and messaging to focus on not only what you can offer customers but also what you may be able to get in return. Let me explain further.
What you can offer
You've probably heard the phrase "before you sell the car sell yourself" a million times. But there could not be a better time to lean into this saying. Highlight your dealership attributes like online purchase offerings, ease of financing or extended warranty. Customer experience still matters, and the relational aspect of car buying is still strong. Focus on your "why buy from me" and sell the attributes that you have worked so hard to invest and install in your dealership to attract customers beyond the vehicles themselves. Another reason why this messaging is so important is in regard to the conversation around OEMs implementing online selling direct to consumers. Reinforcing your dealership name, reputation and offerings is more than just a short-term band-aid and keeps your dealership top-of-mind with shoppers down the road.
What you can get
Shift your marketing messages immediately to encourage more trade-ins. There are partners out there that take the contention out of the trade-in conversation by allowing validation from a third-party. If you already leverage one of these platforms, then don't shy away from it in your marketing. Even if you don't work with a third-party partner, you can still offer "top value for trades!", "drive-thru appraisals" or "we want your car" messaging. In a seller's market, this is a prime opportunity to add value to a consumer by extending proactive offers and an invitation to engage with you on their terms.
Sales is not the only part of your dealership, but it is the top dog. Hopefully, your dealership leveraged the uncertainty of 2020 to elevate your focus on fixed ops. Some industry reports say fixed ops generates as much as $99 billion1 annually. The impacts of the pandemic or even the lack of inventory for the new "it" vehicle are encouraging some consumers to hold on to their current car for a little while longer. These cars still need to be kept up, and you have a state-of-the-art service center. It's time to capitalize on it.
Consumers have long had a misconception that service work costs more at the dealership. Be transparent with your pricing. Offer oil change and/or tire rotation deals. Proactively seek out current customers who are due for routine maintenance and help them schedule an appointment. Additionally, your service bays are another avenue for inventory acquisition. Customers may be more inclined to trade-in their gently used vehicle knowing that they can get more bang for their buck during this time.
It's high time that we stopped allowing fixed ops to play second fiddle within our dealership operations. There is such a wealth of opportunity with this part of your operations, but for too long, it has taken second seat to sales and even F&I. Elevating the status of your fixed ops internally (e.g., resourcing and prioritization) as well as externally (e.g., marketing) can only help your dealership's health.
3. DON'T FORGET ABOUT PRIVACY
It's understandable to focus all of one's attention and energy on the challenge directly in front of them, but in this season of evolving data privacy, we cannot forget about the changes big tech is making that will undoubtedly affect your dealership marketing.
So, as you weather this season of supply and demand, take some time every now and again to tap into the latest updates on big tech and data privacy and what it means for you. Better yet, turn to your data-marketing partners who should stay on top of these issues on your behalf. For example, Client Command>® strives to keep a pulse on the ever-evolving data privacy landscape. Feel free to check out this article on the "cookie apocalypse" or this one on big tech's privacy steps and what it means for your dealership to learn more.
We know the inventory shortage will remain with us in some capacity through the second half of 2021. So, use this time to move with the market, re-position your dealership and pave paths for the future. After all, just like Covid-19 carved a new path for your dealership's online retailing and digital marketing efforts, OEMs are looking at the supply shortages and acceleration of online ordering to consider different paths for production and inventory. The strides you make today will position you for long-term, future success. While this season is proving to be a seller's market, we know the pendulum will swing, and dealers who take a proactive stance now will reap the rewards for years to come.
1. Cox Automotive Maintenance and Repair Study
Schedule a demo today.
Give us 15 minutes of your time and we will show you how to engage with real shoppers as soon as they enter the market.
See firsthand:
How many people are actively shopping for a vehicle or looking to schedule service right now

How to reach them with highly efficient 1:1 marketing

How to drive more sales in less time with 27:1 ROI