Dissecting Dealer Data: The Third-Pary Push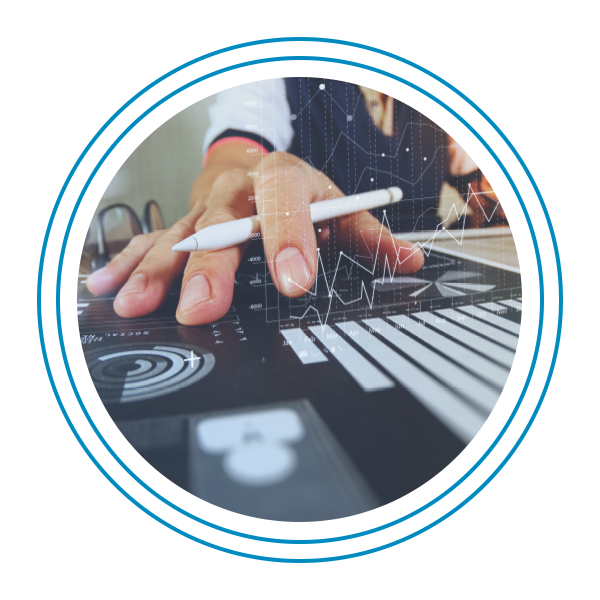 Dealers are always looking for a competitive advantage, a strategic superiority over the dealership down the street. That's why marketing vendors are constantly telling you they have the best data in automotive and the ability to utilize it to give you an advantage over your competitors. After a while, it all starts to run together. You have heard all of the buzzwords and sales promises, but you just want something that works.
Recently, some 3rd-party players saw the value in offering market insights to their dealers. Knowing the pain of finding vendor partners, it makes sense to trust insights given to you by the 3rd-party providers (who are currently running your website and advertising your vehicles on their websites). And you should trust these insights, because there is inherent value in understanding your market more clearly. But before you check the box on the task to find a big data partner who is able to interpret and use the data to benefit your dealership, let's talk about a couple of things. Let's walk through where these insights are coming from and if they are giving you a REAL edge over your competition.
1. Market Insights – Where are they coming from?
If you take a step back and look at exactly where these shopping insights come from, you start to realize their view may be limited. 3rd party classified vendors are only able to see the data of shoppers who have visited one of their websites. We all know there are millions of shoppers who do not visit a 3rd party classified website in their shopping journey and even more realistically, choose only one or two of the more than half dozen options. Wouldn't that skew the shopping insights in your area? The answer is yes.
Also, if a shopper does find themselves looking through the currently offered deals on one of these websites, there is no way to know where they are in their journey to buying a vehicle. Yes, some shoppers make this their last stop before they throttle into purchase mode. Many others make it their first stop on their daydreaming journey. Insights should be able to tell the difference. If the data cannot parse out who is on one of these 3rd party websites with real purchase intent, it impacts the accuracy of the shopper insights provided.
One more thing to bring up here – with more than 60 billion URLS currently active on the internet, only getting insights from a select few websites, no matter how many dealerships that vendor works with, only gives you a piece of the story. Car shoppers cover a lot of ground when they enter the market and move through the purchase journey. If activating a marketing strategy is your goal, your data partners need a wider scope – like the ability to monitor shoppers across all automotive URLS, looking for car-buying indicators and then engaging them where they are, not waiting for them to go to a specific website.
2. Insights, yes. Competitive Advantage, maybe not.
Competitive advantage. It implies your dealership has an edge over similar dealerships in your area. These shopper trends are currently being offered to all dealers who run any of the products offered from the family of vendors under one umbrella. If multiple dealers in your PMA have access, then there is little to no competitive advantage.
Sure, the shopping insights are helpful, but wouldn't it be better if you were the only one in your market with the insights and shopping data? With more of the journey happening online than ever (thank you 2020), your dealership needs a competitive advantage that the three dealerships down the street cannot access. That's where vendors who limit the number of dealers in a given area thrive. They know if they give their data to everyone, it limits your dealership's ability to experience an edge over their competition. Keep this in perspective as you choose vendors, utilize insights and build a data strategy to dominate your market.
Here are a few questions you can ask vendors to assess the value of the insights available from their data:
1. What are the sources you are pulling from for these insights?
2. Does this data encompass all of the information available in my market?
3. What other dealers have access to this data?
Don't be led astray about data simply because the insights are coming from a big name. Position yourself to have a full view of the shopper's journey with partners who can catapult you past your competition. Strategically work with vendors who have your best interest in mind and want your dealership to win. Remember, if everyone has the competitive advantage, then no one does.
Schedule a demo today.
Give us 15 minutes of your time and we will show you how to engage with real shoppers as soon as they enter the market.
See firsthand:
How many people are actively shopping for a vehicle or looking to schedule service right now

How to reach them with highly efficient 1:1 marketing

How to drive more sales in less time with 27:1 ROI