4 Trends Dealership Marketing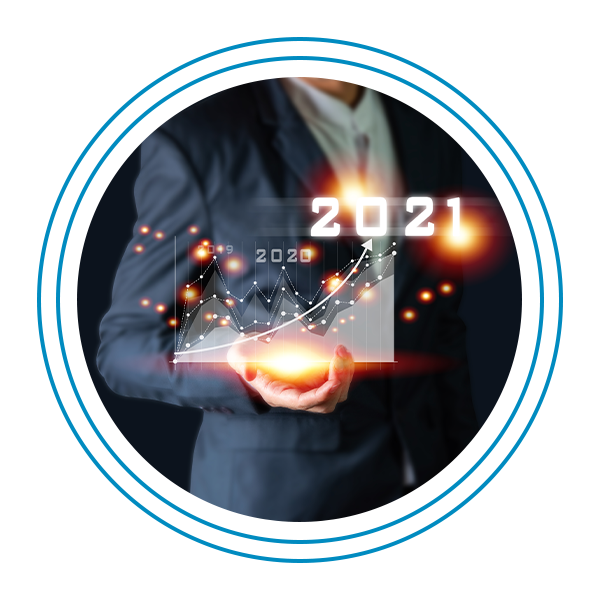 Automotive marketing is changing and, thanks to continued digital developments, growing more complex. To deliver conversions – leads, subscribers, and sales – you must have a strong online presence. And once you've established this, you must know how to harness its power to bring shoppers to your showroom, speak with them in a personalized way, and continue growing that relationship even after the sale is complete.
Here are four trends to pay attention to as you drive your marketing plan for your dealership.
1. Online Audience Identification
Data shows 92% of auto shoppers research online before making a decision. This makes it necessary for you to capture as much information about these shoppers as possible to understand who they are and what they want. Without that information, you miss a key opportunity to connect and show how your dealership is superior.
You may think 3rd party cookies going away will make this impossible. It will for digital advertising vendors who rely solely on 3rd party cookies to track online behavior. That's why Client Command's Active Shopper Network® built a diverse data foundation including fingerprinting and identity resolution technology that enables precision and protects consumer privacy.
The right technology partners can obtain this information for you. Everything from name and email address to when and where they are shopping can now be provided in real-time, not 30 or 60 days after a shopper starts looking. You can then tailor your digital messaging so it reaches the right shoppers at the right time, thereby increasing your chances of converting leads into sales.
2. Websites That Enable Buying
Expect your online presence to continue to grow in importance. It is the bridge between your inventory and shoppers in the early stages of their purchasing journey. Your website is also an opportunity to build brand awareness and cultivate leads. But to meet its full potential, your site needs a streamlined design that encourages return visits for shopping and taking the first steps towards purchase.
The design we speak of should:
• Allow shoppers to easily search vehicles by make, model, and price
• Calculate potential payments
• Use chatbots to quickly answer questions
Don't Skimp on Details
You'll need to give special attention to vehicle detail pages, which ultimately are where shoppers want to go. Take the extra time to invest in a modern, well-organized design with high-quality photos and thorough vehicle specs. And keep every listing updated; as soon as a vehicle arrives and is ready for sale, post it. Likewise, as a vehicle is delivered to a customer, remove it so shoppers know what is and isn't available.
3. Personalized Messaging
Shoppers now spend less than 90 days searching for a new car, compared to over 115 days just a few years ago. And at Client Command, we've seen the time shrink into the 80s as digital retailing takes hold. You have less time to influence a shopper from the moment they start shopping to the moment they sign the papers. You must therefore communicate with prospects in a very meaningful way from the beginning using personalized messages.
Even as consumers push for privacy, a recent report from Deloitte says 79% of consumers would be willing to share their data if there was a clear benefit to them. This core works hand-in-hand with the point we first made: you need the ability to identify who is ready to purchase, what they're looking for, and how quickly they need to buy. You can then engage with shoppers in a way that makes them feel like a person, not a prospect.
Add Value for the Customer
Customers expect personalized marketing messages that demonstrate the seller knows who they are. Once you've analyzed the shopper data available to you, it's important you reach shoppers according to their preferences. Some like email, others enjoy traditional mail, and still others want to communicate via social media messaging. The point is you must reach customers on their terms, not yours.
Once customers are in the showroom, you can then leverage your insights to create a deal that reflects their needs. Remember to personalize talking points and finance and insurance options; the entire experience should be customized. After the sale, continue to connect with shoppers for a long-lasting relationship. Send personalized reminders about service needs, useful tips about car maintenance, and messages on new car deals.
4. Relevant Content and Geotargeting for Fixed Ops
Geotargeting can deliver location-based content to users for a more relevant experience. This is beneficial for potential buyers, yes, but it also allows you to target potential service customers located within a certain radius of your dealership. Think about the power of feeding relevant content and service specials to mobile users within certain parameters of your dealership. Yes, some consumers will embrace Apple's efforts to make it easier to opt out of location tracking on some or all mobile apps. However, these consumers represent a subset of the overall population. Think about how many people will choose to keep these technologies enabled, because of the value some apps (like Google Maps, Uber or Pokemon Go) add to their life.
You might start this task with a demographic analysis that identifies your ideal audience and describes their collective servicing behaviors. If you use this information wisely, you can make an investment to meaningfully connect with car owners and get the best ROI for your marketing efforts.
Marketing is neither stagnant nor lateral, meaning you must be willing to constantly pivot to meet new customer expectations. Those we've listed here are just a few examples of trends reshaping the digital landscape. For help navigating the rapidly evolving digital landscape with data-driven marketing solutions built with today's reality in mind, contact Client Command today.
Schedule a demo today.
Give us 15 minutes of your time and we will show you how to engage with real shoppers as soon as they enter the market.
See firsthand:
How many people are actively shopping for a vehicle or looking to schedule service right now

How to reach them with highly efficient 1:1 marketing

How to drive more sales in less time with 27:1 ROI