Keep Personal in Virtual: Maintain the Human Touch Online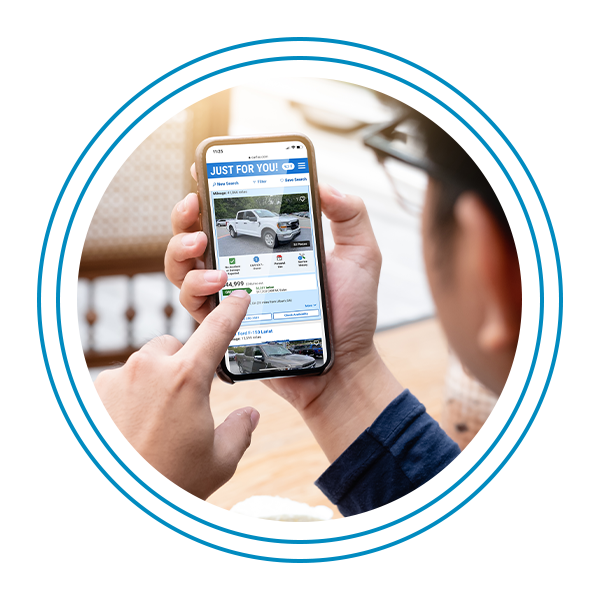 Automotive retail is rooted in perseverance. As dealership owners and operators, you faced and overcame many unforeseen challenges in the past year. You successfully pivoted your in-dealership operations in the wake of a global pandemic, and in many cases, far exceeded sales expectations. You also leaned into online retailing tools and quickly adopted technology to reach a growing audience of online car buyers.
While speed to adopt remote selling tools was and still is a wise decision, there is still room to grow when it comes to approaching the online buying process with the same customer experience mindset that you have honed within your in-store operations. "Online car buying" and "impersonal" are not mutually exclusive terms, and you can – and should – infuse a mindset of customer experience into your remote selling operations. Considering nearly 1 in 10 cars were sold online in the first half of 20201 and likely growing, there are a few tips I would like to share to help maintain the relational aspect of car buying even in a virtual buying scenario.
Let's dig in.
It starts with your marketing
Now more than ever creating a real and personalized shopping journey is paramount, and it starts with connecting to consumers at the right time with the right message. In other words, customer experience – whether good or bad – starts with your marketing. You want to ensure you are putting your "best foot forward" in terms of your targeting efforts and marketing messaging.
Today's data marketing technology allows for a personalized marketing approach that consistently connects your brand message to the consumer – wherever and however they are shopping online. We know that customers increasingly want a personalized, omni-channel shopping experience, and providing that personalized experience from your first marketing touchpoint sets the tone for a customer-focused shopping journey.
If I haven't proven my case yet that digital is gaining importance along the entire purchase funnel, consider how it has also shortened the buying window for many consumers. Reaching car shoppers first with relevant messaging is still step #1 of a connected shopping-to-buying journey and working with data marketing partners who can do just that sets you up for success as buyers increasingly look to more online purchase options.
People still buy cars from people
Are your salespeople trained and equipped to engage with shoppers? Undoubtedly that answer is yes. How about shoppers who might never step foot in your dealership? In any buying scenario, you first need to identify the type of car buyer you're working with and how to best engage them (for more tips on this check out my blog on New Buyer Pools).
In another recent blog, I discussed "following the lead's lead" and engaging shoppers not only in their preferred communication channel but also meeting them in the same conversation. I would suggest you take a look at that article as well if you have a moment: Leads – New Value, Different Strategy.
As more of the purchase process moves online, how have you equipped your salespeople – be it training or more authority – to move forward when they are approached with an online buyer vs. just an online shopper? According to McKinsey, less than ⅓ of younger consumers want to conduct car sales in-person at the dealership, and more and more consumers are interested in contactless service.
While many dealerships had to right-size their salesforce during the height of shelter-in-place mandates, many of you have rebounded and started to rehire staff. Given the ever-present need for good customer experiences, have you considered what that means in terms of your talent acquisition? Some dealerships, for example, are looking to the hard-hit hospitality industry for potential new hires (e.g., auto show product specialists and individuals well-trained in a customer service mentality).
No doubt your sales staff has been stretched in the past year to take on new skill sets and embrace remote selling strategies. Consumer sentiment – particularly with younger generations – proves that this is not a passing trend and will likely become a foundational element in your future retail operations and hiring practices.
Deliver the in-store experience anywhere
Think about your dealership and how you may have designed it to appeal to customers. You likely have a state-of-the-art coffee station, free Wi-Fi and a comfortable seating area. Maybe you even invested in a bounce house on the weekends to entertain kids while mom and dad shopped for a new family car. How can you provide a similar experience when the majority of the buying process is done online?
Car shoppers listed the following activities in order as good alternatives to a dealership visit: at-home test drive, review videos, digital showroom, online configurator, VR test drive, video conference2. Are you currently delivering on any of these needs when approached by an online buyer? If not, what steps could you take to implement some of these additional touches into your dealership operations?
When it comes to the time of purchase, take a page (or two) out of existing playbooks and look at what high-line brands and/or online retailers are already doing. I have seen examples of branded "thank you" gifts that come standard with the purchase of a vehicle. While not a new concept, this type of thank you token is even more relevant and lasting in a virtual selling experience. I have also seen individual salespeople who have added personal or seasonal touches. Selling a car in the summer? How about a summer-themed gift with SPF and a beach towel?
It's true that the events of 2020 caused automotive retail to evolve at warp speed, and your efforts to pivot, adapt and thrive have not gone unnoticed. As you build on that success, consider your remote selling strategies and operations, and how you can take them a step further to deliver a great customer experience. Leverage technology partners who get your marketing in front of customers first and deliver a relevant shopping experience. Equip your sales staff to recognize car buyer personas to deliver the best car buying experience. And think beyond your rooftop when providing personal touches that set you apart from the competition. Even in a virtual buying environment, you can and should create a lasting impact on car buyers.
1. Google/Kantar US Automotive Path to Purchase 2020
2. ThinkWithGoogle
Dealership marketing has evolved in recent years. And even if you're at the head of the class, changes in technology, consumer reliance on that technology and trends in industries outside automotive mean car shoppers will not remain stagnant. Right now, we're watching the entire online retailing and digital space respond to consumer demand for transparency. You can't afford to sit back and wait for the next major event before changing with the times. Let's do this together.
Schedule a demo today.
Give us 15 minutes of your time and we will show you how to engage with real shoppers as soon as they enter the market.
See firsthand:
How many people are actively shopping for a vehicle or looking to schedule service right now

How to reach them with highly efficient 1:1 marketing

How to drive more sales in less time with 27:1 ROI