Keep the Lights On: Tips for Marketing When Vehicle Supply is Low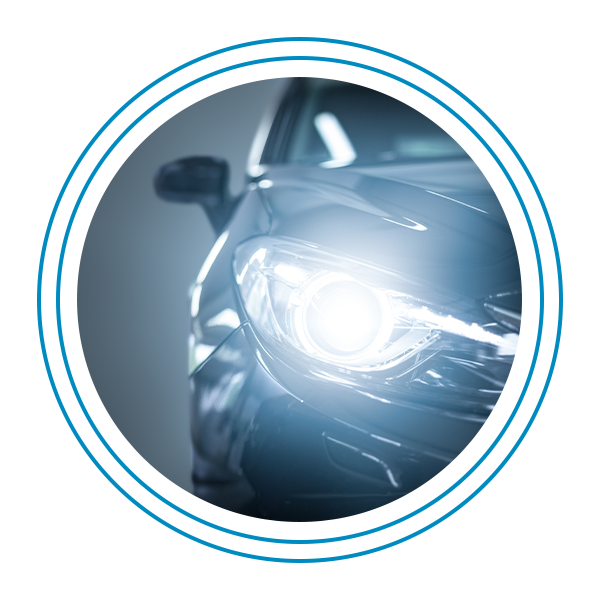 Chip shortages and reduced vehicle inventory. Here we are in 2021, facing a different season of industry disruption and once again recognizing the natural, reactive response of dealerships to hit pause on operations, on marketing or on both. What's unnatural is to be proactive, keep the lights on and think about actions to take now with immediate and long-term benefits to your dealership. And what we know is that customer relationships and the marketing which influences them are both a short-term and long-term game.
A year ago, we looked squarely at uncertainty asking if a long-term economic downturn was upon us. We all know what actually happened. Far from a long-term economic downturn, an extreme shift in the balance of supply and demand driving up transaction prices, gross profits and boosting bottom lines. So, why not just ride this thing out? Historically in times of economic uncertainty, businesses who thrive do so by making balanced decisions that acknowledge their immediate circumstances and pivot quickly to re-imagine the future. (For examples from history, check out Turn the Lights Back On.)
Here are some key tips for your advertising strategy when supply is low to meet the demands of today's market and best position your dealership to thrive when the scales of supply and demand stabilize.
1. Prioritize getting to shoppers first and remaining present.
In a marketplace where inventory is limited and shoppers are being advised to do even more research online to find their next vehicle, you need to make sure your dealership is part of the conversation. That will not happen if you turn off your marketing waiting for someone to show up on your lot or if you blanket the market with ineffective tactics. Limited inventory throws all types of wrenches into a typical buying journey. Whether a shopper needs to replace a broken vehicle quickly, wants to order now and wait for their ideal vehicle to be in stock or is jumping in and out of the market to test the waters, your marketing strategy needs to prioritize two things: getting to shoppers first and remaining present and relevant.
First things first, you need to be getting in front of shoppers as soon as they enter the market. This requires powering your marketing with a data foundation incorporating behavior-based real-time algorithms, like the Active Shopper Network®. Secondly, your marketing strategy must keep high-frequency, relevant messaging in front of a shopper regardless of which path they take to purchase. After all, your marketing strategy builds your pipeline, and you can't afford decisions now that swing the pendulum wildly in the other direction in a couple of months. A data-driven approach gives you an efficient and effective way to manage your pipeline as you monitor your inventory.
2. Invest in advertising which maximizes your current and future gross profit.
The longer inventory challenges last, the more likely it is that you will think limited supply is the ONLY reason your dealership is seeing higher gross profit. Yes, it is the significant factor, but it is not the only factor. Consumers are proving that price alone no longer sells cars – experience matters too.
How do I know? The same reason you do. Different types of advertising appeal to different types of shoppers. And some shoppers, like the leads coming from 3rd party classifieds sites, tend to haggle about price no matter what. But they are no longer the majority. Many shoppers prioritize experience even more than price and increasingly, consumer polls show consumers will pay more to work with dealerships they trust and who offer transparency. Perhaps this is why advertising approaches which put a consumer at the center (aka omni-channel strategies) deliver higher gross profits, even before inventory challenges lifted the tide for every dealership. If you want to dig in to how much more, give me a shout, I'd be happy to share our numbers.
2. Adjust your messaging: Promote trade-in, service specials and online ordering.
The chip shortage is not a secret. Consumers know it is a seller's market. So, use that to your advantage. Pivoting your message to promote your dealership's willingness to purchase their vehicle can drive inventory for your lot, even if it does not lead to an immediate sale. I recently spoke with an independent dealer who applied this strategy in Q3 2020 and leveraged their marketing to Active Shoppers® to drive trade-ins, stabilize inventory levels and keep their sales pipeline full. This led to three straight quarters of YoY sales gains of 23% and higher.
And over my 18 years partnering with dealers, I have helped clients in recent years use this messaging approach which utilizes data-driven precision to strategically garner inventory. On average, sales influenced by this approach has yielded 19% more trade-ins for our clients. If you are not already considering this tactic, make the pivot.
Not only can you promote your trade-in capabilities in your marketing, but also, this is an opportunity to promote other benefits of your dealership. For shoppers unwilling to "settle on just any vehicle" or those delaying their purchase, consider messages which feature service specials that can earn their business now or promote offerings that make their life easier for future purchases, such as online retailing, ease of financing or post-purchase service specials.
We've learned from history that those who go dark and/or take a passive approach in times of uncertainty, take longer to recover. Take intentional steps today to more fully adopt a consumer-centric marketing approach, serve relevant messages that help consumers AND strategically add value to your dealership by building experiences which bolster your bottom line now and in the future.
Schedule a demo today.
Give us 15 minutes of your time and we will show you how to engage with real shoppers as soon as they enter the market.
See firsthand:
How many people are actively shopping for a vehicle or looking to schedule service right now

How to reach them with highly efficient 1:1 marketing

How to drive more sales in less time with 27:1 ROI