Timing is Everything: Driving Dealership Gross Profit When Inventory Bounces Back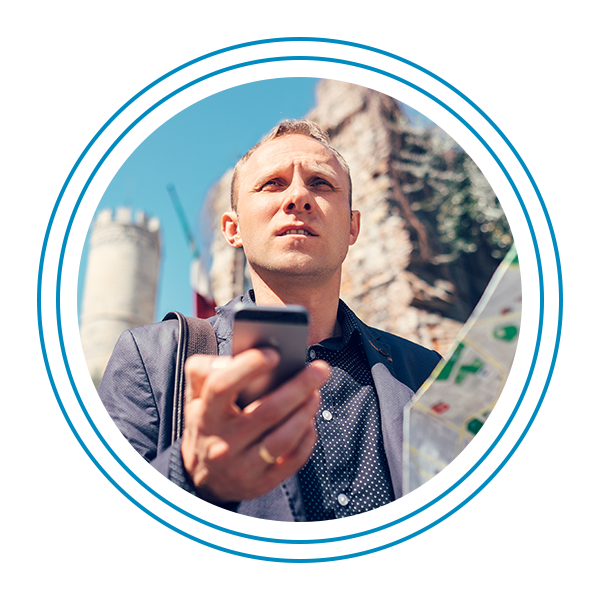 Higher gross profit. After years of feeling profit margins squeeze, dealerships across the auto industry continue to enjoy a season of higher gross profit. What was originally believed to be a short season in Q3 2020, has continued into 2021 and only gotten stronger. The highly publicized semi-conductor chip shortage and other residual supply-chain issues related to Covid-19 economic shutdowns caused average transaction prices to continue rising. The unique circumstances driving soaring gross profit across the industry won't stick around forever, so smart dealerships are identifying ways to maintain higher gross profit when inventory levels stabilize.
The good news for your dealership: Car buyers are willing to pay more, especially when it comes to convenience and experience. The first part of 2021 has proven it. Inventory levels will bounce back in the coming months or years. But it doesn't necessarily mean you have to go back to the days of expecting minimal margin on every vehicle sale. Some of our longest-running clients are reporting an additional $455 per vehicle on sales influenced by marketing utilizing the Active Shopper Network®. That's on top of the gross-profit boost coming from limited inventory. Your dealership can learn from this season and drive higher gross profit long after inventory levels stabilize.
Let's talk about how.
The Opportunity: Marketing Best Practices for Driving Gross Profit
Many dealerships previously lived with lower gross due to their focus on driving leads at the bottom of the sales funnel. This is part of the overall marketing equation, but when you focus your marketing dollars there, specifically with 3rd party classifieds, it perpetuates price wars. Dealerships also work with several different vendors for email, direct mail, mobile, social, video, OTT and SEO. Often overlapping vendors create ad waste for you and fail to deliver an experience which motivates consumers to spend more. Why? Your various vendors are likely using different data sets and they are measuring performance based on the impressions delivered, but lack visibility into who is actually receiving which message at what time. This may not hurt right now as gross profits are buoyed by low inventory, but now is the best time to start planning for when inventory bounces back. The dealerships with an optimized system in place will be able to maintain and increase profits into 2022 and beyond.
So, here are some things to keep in mind as you move to a marketing approach that drives higher gross profit.
1. First Impressions – Timing and Relevancy Matter
You know the saying, "You only get one chance to make a first impression." We often think about this in terms of a customer showing up at the dealership — How welcoming is the showroom? How quickly did a team member greet a potential customer? How personable and appropriate was the sales person's interaction? We know from our years on the showroom floor that first impressions which build rapport with a consumer often lead to greater trust and higher transactions. When it comes to gross profit, first impressions matter.
It's the same in today's climate, even with first impressions happening online. Where dealerships often get tripped up is in making those first impressions meaningful for the consumer. What makes a first impression meaningful? Is it relevant? Is it personal? Is it timely? Cracking this code, especially the timeliness piece, is one of the secrets to establishing rapport and creating the opportunity to stay top of mind with a potential car buyer.
By getting to shoppers at the beginning of their shopping journey, we've seen dealers generate 19% more gross profit per vehicle even before limited inventory was part of the conversation. Why? The Active Shopper Network® helps dealers get to shoppers first. We're talking about a data engine that leverages today's (not last month's or last quarter's) online shopping behavior data to find opportunities and connect dealers with potential buyers. In Q1 2021, the Active Shopper Network® reported 20% more new entrants coming into the market than pre-Covid. Using months and even weeks old data means your dealership misses the key window of influence to drive higher gross profit once inventory levels return to normal.
Getting there first is critical and only the first step. Car buying is rarely an impulse buy. A timely first impression opens the door. Relevant, consistent messaging builds trust. And when you can remain relevant with a consumer no matter how long he or she is in market, that buyer is more likely to spend more.
The average buyer journey has certainly shortened in the past year – thanks to digital retailing tools and limited inventory. What used to be in the 100-day range has dropped to around 82 days. Today's buyer isn't interested in a generic ad to the masses. Instead, they want something personalized that meets them where they are. Many of them use six or more different devices and are expecting an offer that's relevant to them and the stage of purchase they are in. By utilizing real-time data and marketing automation, you can make sure that you provide them with exactly what they need at the right moment.
Study after study across other industries have shown that relevancy, consistency and personalization drive dollars to the bottom line. Now, we are also realizing it in automotive. By starting to use AI-powered marketing solutions while profits are already up, you are building the infrastructure for a better future for your dealership.
The best part about these strategies is the value they drive to your bottom line. The higher the gross profit, the greater the ROI. Before the industry began riding the gross profit wave caused by supply issues, our customers enjoyed double-digit ROI. We've seen those numbers go up for our customers as they benefit from getting there first, making a great first impression and staying top of mind.
One thing Covid and the Supply Chain issue have taught us is that no matter the circumstances, maintaining high gross profits is a game changer for a dealership. Developing the marketing strategy and team habits to hold gross on every sale matters to your dealership and makes you a healthier dealership. Whether you're running with crazy-low inventory now or you're flush with inventory, don't miss the path forward. The dealership of the future is building a strategy to reach customers first, making a great impression online and in store, communicating with personalized messaging and reinforcing internal processes that hold gross.
With inventory levels likely to bounce back in the next few months, it's time to invest in innovative solutions which help you drive higher gross profits on vehicle sales long after you refill your lot. We're here to help you have the competitive advantage and win now and in the future.
Schedule a demo today.
Give us 15 minutes of your time and we will show you how to engage with real shoppers as soon as they enter the market.
See firsthand:
How many people are actively shopping for a vehicle or looking to schedule service right now

How to reach them with highly efficient 1:1 marketing

How to drive more sales in less time with 27:1 ROI