Leveraging Artificial Intelligence: To Move Your Dealership Forward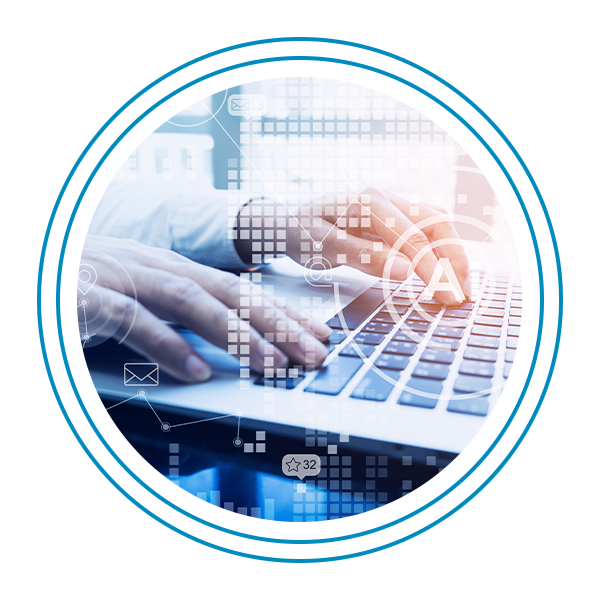 AI is essential for winning with today's shopper. We live in an age where information and speed are currency – winning requires getting to shoppers first and knowing their wants and needs better than anyone else. Human power simply cannot keep up with the pace of data proliferation and evolving shopper expectations. The dealers who are really winning with AI are incredibly strategic about how they invest in technology to gain competitive advantage.
The dealers who are leveraging AI to move forward recognize that tech is essential to engage conquest customers, get their message in front of shoppers as soon as they enter the market and deliver personalized shopper journeys today's consumer expects. Why is that?
Let's unpack it together.
Cultivate new business opportunities with conquest shoppers.
Dealers have anticipated the day where the amount of shopping data available and the technology to activate on it unlock opportunities with conquest shoppers. The right AI makes this previously promised, never-before realized dream, possible. The data generated by online shoppers exponentially increases every day. What dealers must understand is that they need a sophisticated level of AI to truly leverage that data to maximize the opportunity.
The right AI tools, first and foremost, monitor and learn from online behavioral data. Secondly, your AI capabilities must merge today's mass amounts of online car shopping data with offline data to identify ALL shoppers in your market and influence them to purchase at your dealership. This requires AI of high sophistication, layering in hundreds of algorithms. Right now in automotive, most AI layers an algorithm or two on traditional predictive analytics tools. This does not help a dealer move forward in their ability to know the shoppers in their market and reach them efficiently.
Engage shoppers first, before they ever reach your competitor's radar.
We know the one who gets to shopper first, most often wins. Without AI, it is becoming increasingly impossible to do that in an efficient way. It's projected that in a few short months, 1.7 MB of data will be produced every second for every person on the planet1. How much human intelligence and how many human hours would it take to scan and digest your internal, corporate and dealership data points, as well as the online behavior of your customers and prospects? The right AI tools are capable of doing just that, in real time.
But just like human intelligence, AI is only as capable as the inputs it is receiving. Traditionally, dealers wait 45, 60, 90 or 120 days for data and then plug that data into technology-based tools, that may be leveraging AI. Dealers must set a standard that their AI be powered by real-time data.
Create more value for shoppers through personalized journeys, leading to more sales.
It's not enough to know your shopper if you don't use that knowledge to give them what they want and need. Customers expect more today from retailers and dealerships alike – 79 percent of consumers worldwide say experiences are just as important as a company's products and services. Customers expect a personalized shopping journey, and this means serving up the makes, models, trims and offer that match a shopper's wish list. No dealership has the human resources available to monitor the data as it is created around the clock and activate on it in a way that both meets shoppers' real-time expectations and respects their privacy.
With the right AI tools, this does not have to be overwhelming. AI that leverages machine learning can train data to learn, improve and adjust messaging without human intervention. Not only does this enable dealers to refocus ad dollars on the right shoppers, it leverages dollars to create personalized customer journeys that influence sales.
In today's world, your tech must be working as hard for you as your people are. Dealers must dig in with their vendors, understand their AI capabilities, and invest their dollars in technology innovating as quickly as shopper expectations. The truth is, not all AI is equal and dealers must dig in with their vendors to understand the sophistication and effectiveness of their algorithms. Don't be fooled by a pretty user interface. When it comes to vetting AI partners – the devil is in the data and the details.
With a plateaued market, customer loyalty steadily declining and shopper behavior ever evolving, dealers must conquest for less, retain more and convert more service customers to buyers. Leveraging AI to its full potential makes it possible to deliver these results and move your dealership forward.
1 DOMO. "Data Never Sleeps 6.0" https://www.domo.com/learn/data-never-sleeps-6
Schedule a demo today.
Give us 15 minutes of your time and we will show you how to engage with real shoppers as soon as they enter the market.
See firsthand:
How many people are actively shopping for a vehicle or looking to schedule service right now

How to reach them with highly efficient 1:1 marketing

How to drive more sales in less time with 27:1 ROI