3 Gaps in Your Online Data Strategy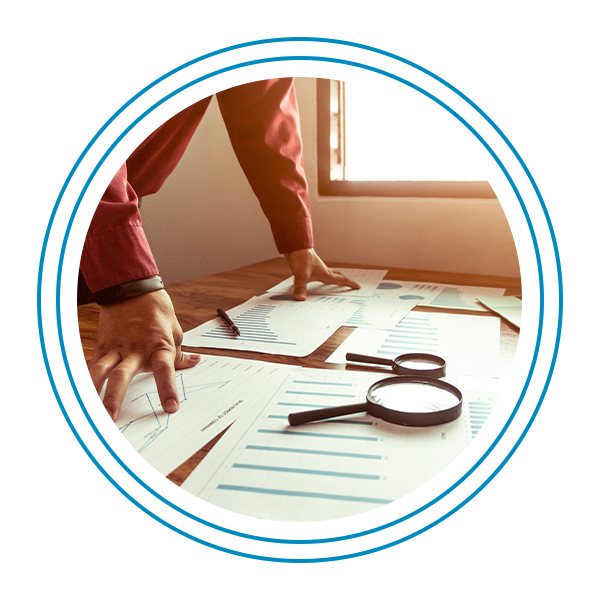 A dealership's need for online data to engage shoppers is increasing at an exponential rate. Online shopping data is the only way to truly understand and analyze today's shopper and harnessing it for marketing is essential for winning in today's competitive market.
How does your online data strategy measure up to today's demands?
While data is multiplying at an exponential rate, not all data holds equal value, and unfortunately, the ways most dealers think about online data, miss the mark. In a world where shoppers are less loyal and looking for the best deal, tracking all online behavior and de-anonymizing that data is key to ensuring your dealership is identifying shoppers before the competition and engaging them with messages that resonate.
Ask these three questions to assess your strategy and identify ways to better leverage online data.
1. Is your online data strategy hyper-focused on your database?
The automotive industry still largely relies on data in a dealer's database to fuel their marketing efforts. Similarly, dealers are limiting their online data strategies to tools that connect anonymous online data to their dealership's previous customers. While the first step in leveraging online data is to connect a known shopper to their online shopping behavior – tools hyper-focused on a dealer's
previous customers miss most shoppers in a dealer's PMA.
Other industries such as retail and hospitality leverage technology to connect online shopping behavior with shoppers who have not done prior business with them, but automotive has stopped short of the full potential online data has to o er. While connecting online shopping behavior with a dealerships' previous customers is certainly valuable and a solid strategy, today's market requires dealers to look beyond retention – which means capturing and de-anonymizing data on conquest shoppers.
2. Can you de-anonymize online data without a shopper submitting a lead form?
Many automotive dealers rely on lead forms to create sales opportunities from online shoppers. The truth is, even
though more shoppers submit lead forms through digital retailing tools in this post-pandemic world, shoppers no longer expect to have to submit a lead form to receive relevant information. Other industries have quickly adopted new technologies that identify interested
shoppers and activate that online data to send responsive and personalized marketing messages. According to a Periscope by McKinsey study, shoppers specifically want messages that highlight the product they are searching for online1. Dealers need an online data strategy that merges online shopping with offline identity data to create a holistic, real-time view of your in-market shoppers that enables relevant marketing activation.
3. Are You Influencing Shoppers Before They Visit Your Website?
Timing is key to winning a shopper, especially with the timeframe of shopper journeys shrinking rapidly. The Active Shopper Network® is uniquely positioned to identify and engage online shoppers within the first 24 hours of their journey no matter where their online shopping journey starts. Your website is rarely the first stop on a car shopper's journey – in fact, only 13% of vehicle purchases start at a dealership's website2. Dealers who wait until a shopper visits their website to know they are in-market waste precious time influencing the shopper's journey and usually paying for it with lower gross profit. Dealers have the ability to identify shoppers as they enter the market and track alongside their shopping journey – without requiring the shopper to do all the work.
Online data is the key to influencing shoppers and selling more cars. Today's shoppers expect a different experience – a precedent that has been set by other industries and is expected in automotive as well. Assess your strategy and take action today to invest in the tools leveraging online data to identify, track and deliver relevant messages to people actively shopping for a car. This is the key to winning today and being positioned to win tomorrow.
1 April 2019 Periscope by McKinsey report titled, "The Art of Personalization: Keeping it Relevant, Timely and Contextual"
2 June 2019 Cox Automotive Inc. report titled, "2019 Car Buyer Journey Study"
Schedule a demo today.
Give us 15 minutes of your time and we will show you how to engage with real shoppers as soon as they enter the market.
See firsthand:
How many people are actively shopping for a vehicle or looking to schedule service right now

How to reach them with highly efficient 1:1 marketing

How to drive more sales in less time with 27:1 ROI