Helping Dealers Remain Relevant with the Value Minded Shopper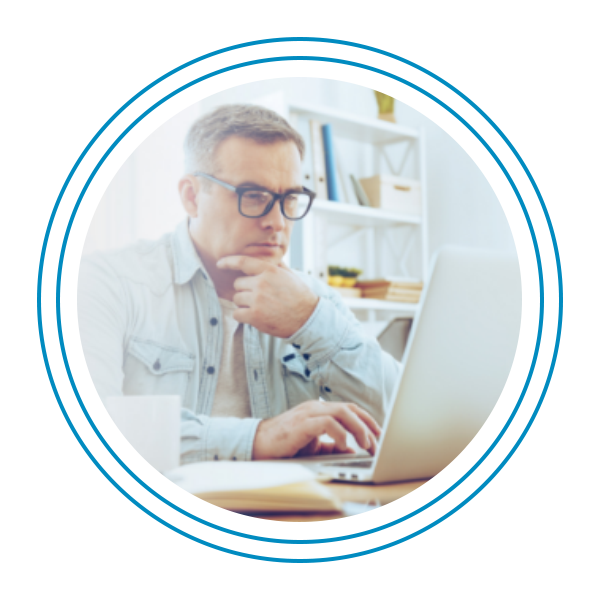 Automotive has been buzzing with inventory conversations. Dealers are dealing with the lowest inventory levels they have seen in recent history. OEMs are figuring out the best way to get leaner in their manufacturing while navigating the chip shortage. And while dealers evaluate these impacts on their immediate sales and future business model, too many are failing to consider the impact on the consumer. We sat down with Megan Horton, Director of Sales Enablement at Client Command to dig in.
Client Command
Megan, current and future inventory levels are dominating conversations with dealers. But a question not being asked is: how has the chip shortage affected automotive shoppers? And specifically, how it is impacting what is traditionally the largest group of shoppers – the "value-minded consumer"?
Megan Horton
Value-minded consumers are definitely struggling right now. As you know, new cars are being sold far above sticker price and the prices of used cars are skyrocketing. It's an incredibly tough market for shoppers right now.
If a value-minded shopper has a definite need for a vehicle, they're having to look outside of their brand of choice, where the supply is healthier. They will still have difficulty finding a vehicle in their price range, but there will be little to no thought of where they are getting their vehicle.
Likewise, if a customer knows exactly what they want and they're willing to pay the price for it, they're going to do one of two things. One, do a ton of research to find who has what they want and then pay out the nose for it. This option is also worse for your dealership. We're seeing an average of $1,014 lost profit when dealers waited for a shopper to come to their website. Two, shoppers are going directly to the OEM and ordering their vehicle. Which not only loses you the sale in the short-term, but also gives up the lifetime value of the shopper. Both of these customer journeys are destroying dealer loyalty due to customers caring more about getting the right vehicle and less about who they're getting it from.
Client Command
Every dealer should be paying attention to what you just said. Loyalty – one of the biggest strengths of many brands and dealerships in automotive, is under fire due to the chip shortage. What can dealerships be doing to strengthen themselves as an option for value-minded shoppers? Or are we expecting (and I hate to ask this), to see dealerships start to fade into the background?
Megan Horton
A dealership will only fade into the background, if they fade themselves into the background. If a dealer is not getting in front of consumers as soon as they enter the market with the right message, those consumers are not thinking about your dealership – especially if they haven't done business with you before.
If your dealership's messaging isn't conveying that you're there for the customer and you have the ability to order exactly what that customer wants, they're not considering you (unless you somehow were able to maintain a stable inventory). And for those consumers whose journey may be a little longer than usual because they're waiting for pricing to return to a more normal level, they're likely not going to think about you when they're ready to pull the trigger. That is, unless you're staying in front of them with the right message and some level of consistency.
It's not just a potential loss of a customer in the short-term, but it could have a longer impact even when inventory returns to a normal level. Dealers are going to have to spend exponentially more to earn consumer loyalty back, if they are able to at all. Get in front of shoppers with the right message based on their perspective to keep yourself from losing in the long run.
Client Command
The stakes seem high for dealers right now. Especially for the dealers who are not paying attention to what is happening to value-minded shoppers due to the chip shortage. But for those dealers who ARE dialed in to their market and are thinking towards the future, what is the "right message" to get in front of these consumers if they started to market today?
Megan Horton
If a consumer is not in the automotive space or doesn't pay as much attention to the news, they may not realize what's happening in the industry. It would be a terrible customer experience to go to a dealership and see an empty lot when you were hoping to buy a car today. A major piece of the "right message" has a lot to do with getting to a consumer as soon as they enter the market and providing value out of the gate. It will give a dealership the ability to personalize their experience. As a shopper engages with your dealership, you're able to set the expectation of their shopping journey in a more positive way. You will be able to communicate that if you don't have the vehicle they are looking for on your lot, you can order in the vehicle they want.
Getting to the shopper first also gives you the opportunity to bolster your own inventory. Engaging them with a 'Top Dollar for your Trade' message is a great way to get them into your store for a sale and locking in much-needed trade.
Client Command
These are great insights and offer actionable steps dealers can take. What we are hearing from you is that value is more than price. Dealers can be relevant to a value-minded consumer by creating a different kind of value – engaging right away, providing a personalized experience, offering top value for the vehicle they currently own. It's important for dealers to keep this top of mind even with inventory levels lagging. Engaging shoppers entering the market today with the right message has long-term benefits to dealers. Is there anything else you want to add that you feel dealers need to hear right now?
Megan Horton
Two words: Personal Connection. This has come as a surprise for many dealers I have spoken to over the last few months. With everything that is going on in automotive today, proactively reaching out to past customers is not high on the list. But in the world of decreased loyalty, it can make a massive difference to revitalize the relationship with your past customers. Have your salespeople use downtime to reach out to their past customers for a personal check-in.
Also, dealers doing their due diligence to look at how much equity that customer has in their car or when their next big service interval would be, will continue to find great opportunities to re-fill their lots with trades.
We are far from out of the chip shortage, so the sooner dealers take the proactive step to connect with consumers in a way that matters to them, the better. Let's keep dealers from fading into the background and solidify their ability to hold on to the loyalty of customers.
Schedule a demo today.
Give us 15 minutes of your time and we will show you how to engage with real shoppers as soon as they enter the market.
See firsthand:
How many people are actively shopping for a vehicle or looking to schedule service right now

How to reach them with highly efficient 1:1 marketing

How to drive more sales in less time with 27:1 ROI